Jackie Chan drops huge bombshell about Rush Hour 4!
Jeddah, Saudi Arabia - Rush Hour star Jackie Chan has teased that another movie in the action-comedy saga Rush Hour may be on the way!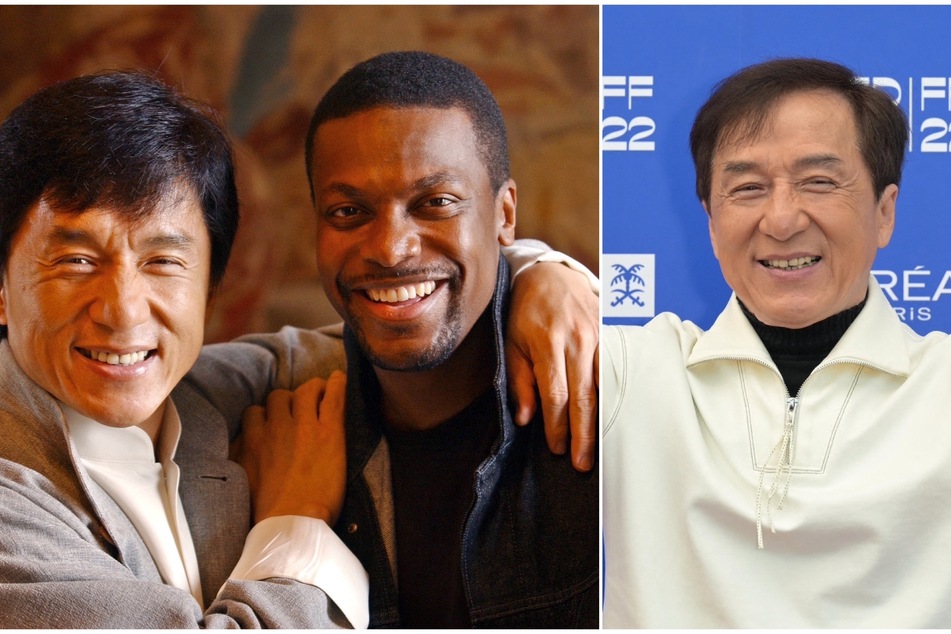 While attending the Red Sea Film Festival on Thursday, the 68-year-old veteran star gave a huge update on Rush Hour 4, which has been a longtime source of speculation among hopeful fans.
"We're talking about part 4 right now," Chan told the audience, per Deadline.
The Tuxedo actor added during his onstage appearance that he would be meeting with the upcoming film's director that evening to discuss the script.
Yet, Chan remained tight-lipped on exactly who will direct the fourth installment in the franchise.
The first three Rush Hour flicks, which co-starred Chris Tucker as the other half of the film's dynamic duo, were directed by Brett Ratner. But the filmmaker has not worked behind the camera since 2014, after six women, including Olivia Munn, accused him of sexual misconduct in a 2017 Los Angeles Times report.
Ratner's attorney Martin Singer vehemently denied the allegations to outlet, claiming that "no woman has ever made a claim against him for sexual misconduct or sexual harassment."
"Furthermore, no woman has ever requested or received any financial settlement from my client."
Nevertheless, another Rush Hour flick has been teased to be in the works for some time, with Tucker giving an update on the fourth movie in 2018.
"It's happening," the Friday star revealed at the time to the ESPN podcast The Plug.
"This is gonna be the rush of all rushes. Jackie is ready and we want to do this so that people don't ever forget it."
If a fourth film is truly in the works, here's hoping it will be released sooner than later!
Cover photo: Collage: ERIC FEFERBERG/AFP & AMMAR ABD RABBO / RED SEA FILM FESTIVAL