Red Hot Chili Peppers to embark on a world tour in 2022 with their missing piece
Los Angeles, California – The Red Hot Chili Peppers announced a stadium world tour on Friday in a goofy faux newsroom video announcement.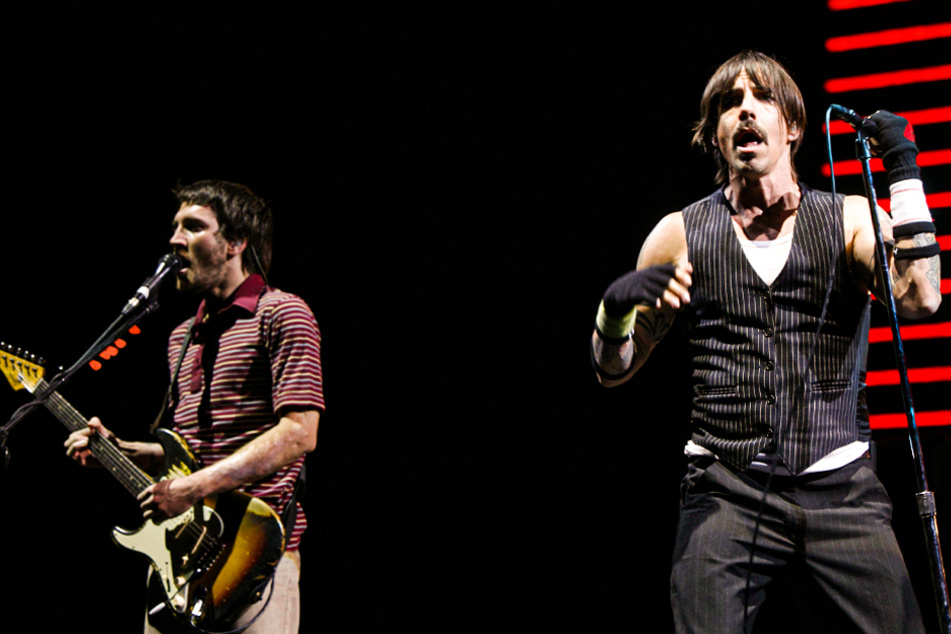 Not only will the Red Hot Chili Peppers be embarking on a world tour in 2022, they'll also have guitarist John Frusciante along for the ride. This will be the first tour with Frusciante as a guitarist since he rejoined the band in 2019.
The announcement came in a video on the band's Instagram account, with Frusciante visiting a fake local news station called KHOT.
The other three members of the band played the part of news anchors with bizarre names, who welcomed Frusciante to the show to share some major news.
In what Anthony Kiedis, playing the role of John Hammerswaddle, called the "Global conversation with John Frusciante", the guitarist himself casually announced the Red Hot Chili Pepper's upcoming world tour to the newsroom's extreme delight.
This will be Frusciante's first tour with the band in over a decade.
In 2009, Frusciante decided it was time for him to leave the band. There wasn't any drama or unresolved issues that led to his departure, but rather a shift in musical interests and lifestyles.
The 51-year-old rocker joined the Red Hot Chili Peppers in 1989 following the death of the band's founding guitarist, Hillel Slovak.
The first album Frusciante appeared on with the band was Mother's Milk in 1989, but it wasn't until their breakthrough 1991 record, Sugar Sex Magik, that the Red Hot Chili Peppers really catapulted into the limelight.
The tour will kick off with US dates starting in June 2022, and having Frusciante back in action on the road will be quite the treat for longtime fans.
Cover photo: IMAGO/ZUMA Wire