Seth Meyers gets face tattoo and day drinks with Post Malone in hilarious video
New York, New York - Seth Meyers and Post Malone ventured to an NYC bar for some day drinking and face tattoos.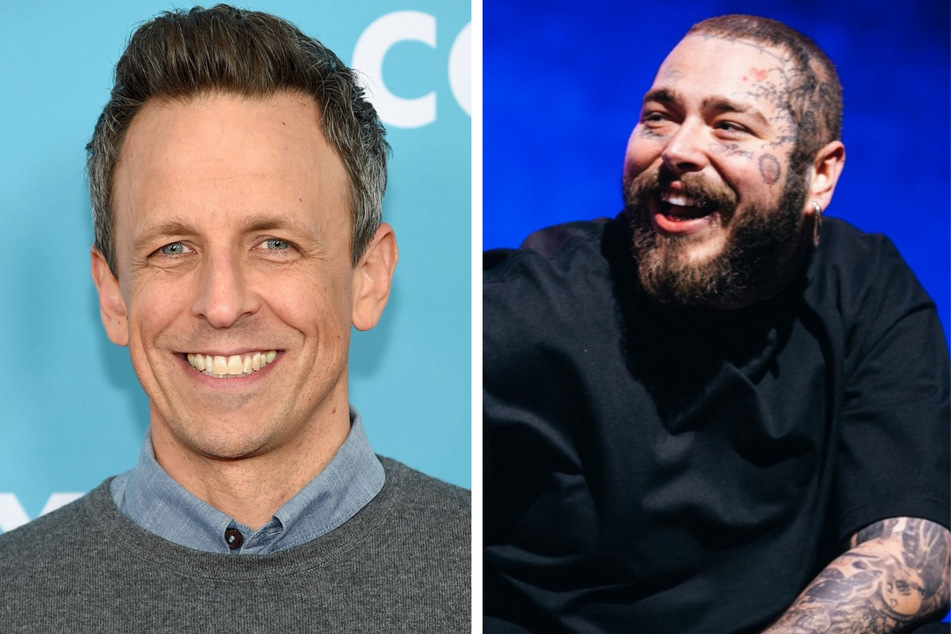 On Tuesday's episode of Meyer's Late Night show, a segment featured him and the rapper hanging out at a country music bar in midtown Manhattan called The Waylon.
They began asking each other questions to get to know each other better, all the while hammering drinks in between.
The Late Night host went on to design drinks inspired by Posty's tattoos, including one called Always Tired – an artery-bursting mix of coffee, Red Bull, 4 Loco, and Pixie Stix.
Meyers tapped out while drinking the horrid concoction, but Malone downed the whole thing. "I think that's pretty good," he said, laughing. "You can sell that!"
The duo continued playing drinking games, and the rapper gave Meyers a few temporary face tattoos, which somehow led to the two arguing over their favorite superheroes.
The two seemed to have a blast, and the final result is as fun to watch as it probably was to film.
Day drinking with superstars is, of course, a recurring segment on Late Night and Meyers has previously been out on the town with Rihanna, Lorde, and Kelly Clarkson.
Cover photo: College: Jamie McCarthy / GETTY IMAGES NORTH AMERICA / Getty Images via AFP & Matt Winkelmeyer / GETTY IMAGES NORTH AMERICA / Getty Images via AFP