Wendy Williams and Joseline Hernandez exchange words during a heated interview!
New York, New York - Plenty of shade was thrown on the Wendy Williams Show on Wednesday, as the host got into an unexpected spat with her guest Joseline Hernandez.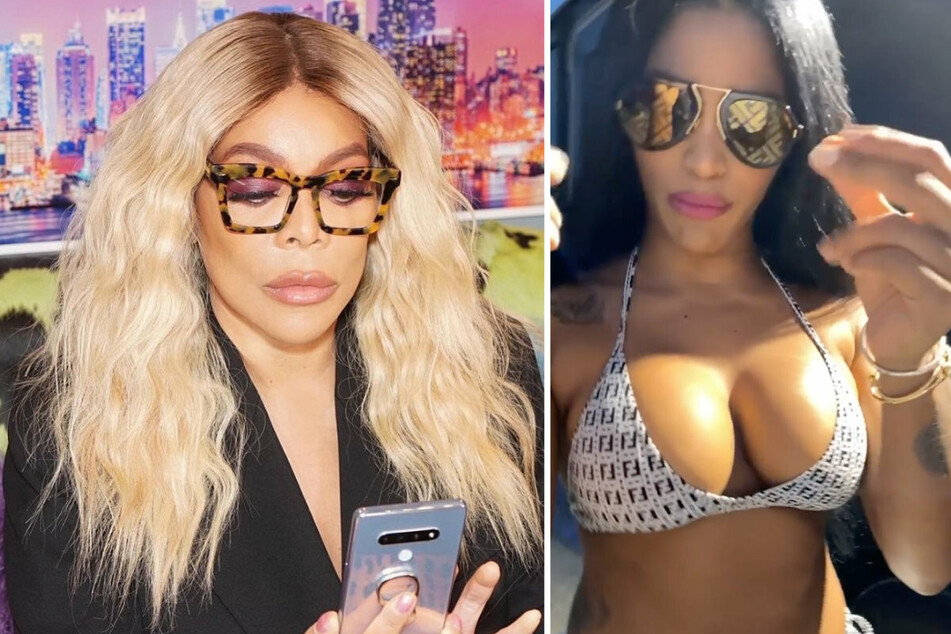 The Puerto Rican princess came on the popular daytime show to talk about her new cabaret show on the streaming platform, Zeus, but the conversation got ugly quickly.
After Williams introduced the Love & Hip Hop star, the host was thrown off when Hernandez immediately accused Williams of not giving her the recognition that felt she deserves.
"You know Miss Wendy, I just must say this to you: I hope you're going to give me my flowers today. I hope you're gonna honor how much work I put out there. I'm an accomplished woman and I just feel like every time I come to your show, you don't give me those flowers now. You know? And Wendy, you're 35 years my senior. I should get those flowers from you. I should feel wanted by people like you. And not just me, all the other young girls," the reality star exclaimed.
Things got pretty awkward and tense between the two as Williams retorted that while she does give Hernandez her props, she has a job to do.
"You feel undervalued? Well so do I, okay? You know what Joseline because you're a part of pop culture, this is what I do. But if you possibly think that I leave here every day and don't feel undervalued for something that I do as a woman – we're not gonna even talk about race – just as a woman? I still don't make that dollar-for-dollar match that men make," Williams clapped back.
The rest of the segment was a little uncomfortable, but the two tried their best to continued the interview as professionally as possible.
Hernandez is best known for her tumultuous relationship with music producer Stevie J, with whom she shares a daughter.
Cover photo: Collage: screenshot/Instagram/Wendy Williams & Joseline