Oldies but Goldies: Grand Theft Auto V re-released (again) and it is still an excellent game
New York, New York - Grand Theft Auto V is back – again – and it's high time to get into what makes this action-adventure classic so good with another TAG24 Oldies but Goldies review.
Rockstar Games released Grand Theft Auto V in 2013 for the PlayStation 3 and Xbox 360, and finally brought the game to PC players in 2015.
Since then, the action-adventure game was given new life on the PS4 and Xbox One consoles, and now it's back again for the PS5 and Xbox X|S.
It is still a great game, nearly a decade after release, and a great pick for any lucky new PS5 owners and players on the newest Xbox.
In the story mode, you walk in the shoes of three characters: Franklin, a young would-be gangster; Michael, a bank robber who got out of a life of crime; and Trevor, an absolute sociopath.
Their three storylines get tangled together, and they constantly up the stakes with each new heist they pull.
The best part of the game, hands-down, is the writing. From the story, to the radio shows you hear in vehicles, and even random dialogue you hear while exploring the world, this remains the hottest gaming take on our modern lifestyles.
The main stories can keep you entertained for a solid 30 hours, but that is if you ignore an ocean of witty and quirky subplots you can snag on the side.
And once you gobble up the exquisite narrative meal of the single-player story, you can also jump into the Rockstar Editor, which lets players build their own mini-story, record it, and share it. The editor mode allows you to stage your own scene with characters from the story, random pedestrians, and even animals, as well as granular camera and editing options, and even pull songs directly from the game's extensive track list.
When you've finished your masterpiece, you can directly share videos to YouTube.

Stellar open world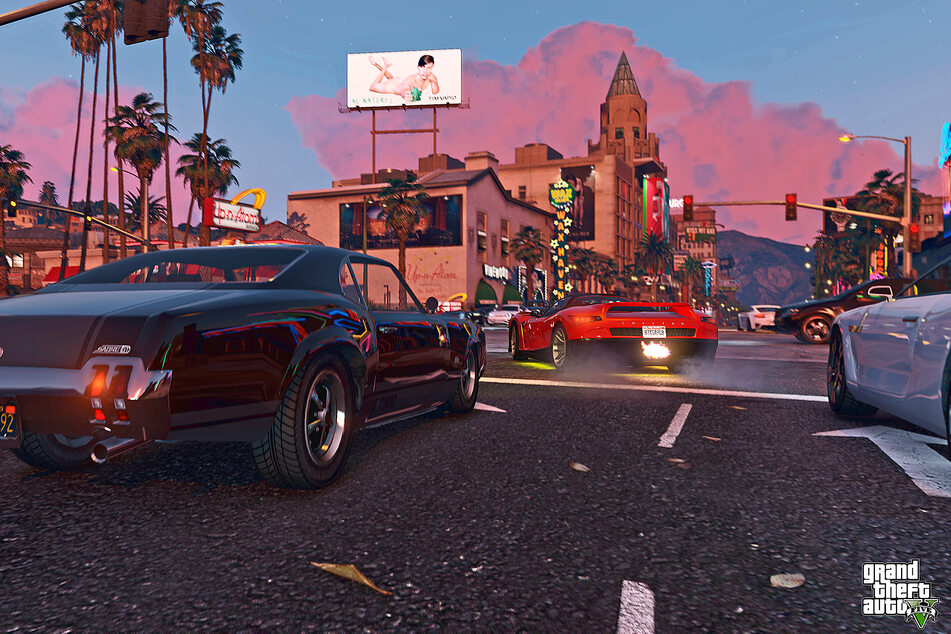 Go where you want, how you want.
GTA V shines when you are out making up your own challenges, like racing a friend down the biggest mountain on the map with nothing but a BMX bike and a pocketful of hope.
If you see a location on the map, all you need is the right vehicle and some determination, and you can get there.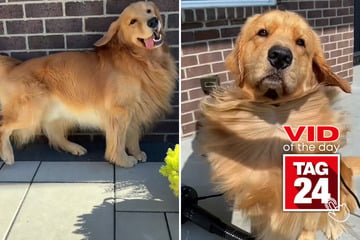 Of course, what usually happens is you will head towards a point of interest and then get distracted by an armored car rolling by, and then all of a sudden you've spent 30 minutes breaking it open and running from the cops.
But that's what Rockstar nailed with its open world. It is your oyster, and the game's soundtrack elevates the exploration to the next level.
Any vehicle offers you selectable radio stations that feature funny hosts and delightfully cynical ads that drop hot takes on every aspect of modern life.
And if you just want the music, the playlists on repeat are amazing, with everything from hip-hop to country to perfectly fit the mood.
The gameplay doesn't get much better than careening around the streets of Los Santos, blasting your favorite songs in your favorite jacked vehicle.
The polarizing online multiplayer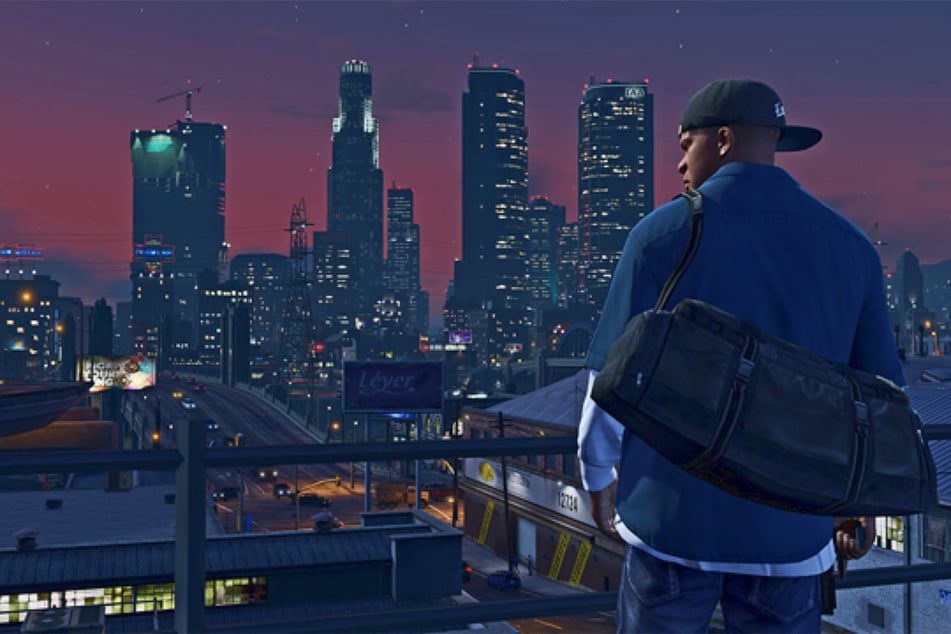 It can be a blast, or you can spend most of your time loading and get killed by a player using silly or downright game-breaking mods.
If you hop into online mode with friends, you can get the same unbridled enjoyment of the story mode, but go on shared adventures.
Some of the best moments from the story were the heists, and online has its share of crime adventures that range from relaxed convenience store robberies to intricate multi-stage heists.
But beware, Rockstar Games has turned the online mode into something of a cash cow, and it is very much a grind if you aren't spending real money on progression.
Plus, any fun you might have can easily come to a swift and frustrating end if a high-level player or modder decides to end everyone on the server with hacks.
You call that an upgrade?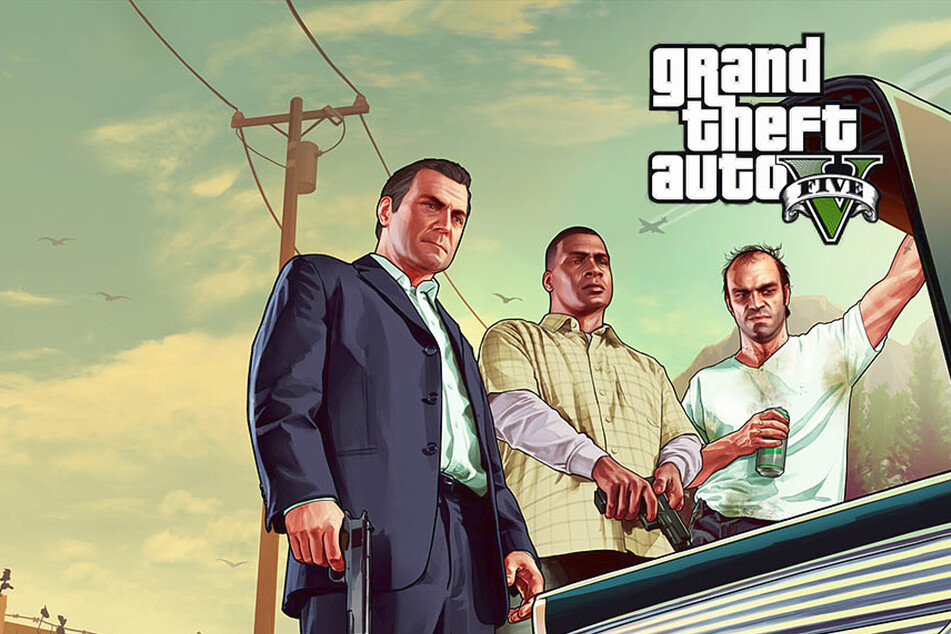 For $10, you get a "remake" of GTA V with slightly improved graphics, and a frame rate of 60 FPS instead of 30.
Rockstar also promises "faster loading times, immersive 3D audio, platform-specific features like advanced haptic feedback, and much more."
Despite a few meager changes to let the game take advantage of PS5 and Xbox X|S processing power, this bare-bones upgrade is the second time Rockstar ported the game to a new generation of consoles.
Many fans are frustrated to be charged for each incremental improvement to what is still the exact same game, with the same story and the same hit-and-miss online multiplayer experience.
But the enhancements do help keep the game accessible to anyone who wants to play on modern consoles and doesn't want to wait for what feels like an eternity on loading screens.
At the end of the day, this game is still definitely worth playing, and if you have some spare cash and want a graphics overhaul, go ahead and splurge on a replay of one of the best games ever made.
Alright Rockstar, we get it, you are very invested in keeping this game alive. How about you stop flogging this particular horse and whip up a new Grand Theft Auto story?
Cover photo: Rockstar Games