Stray video game helps real-life cats in need
Stray, the super popular cat simulator that has everyone talking, is now helping real life kitties find their way home.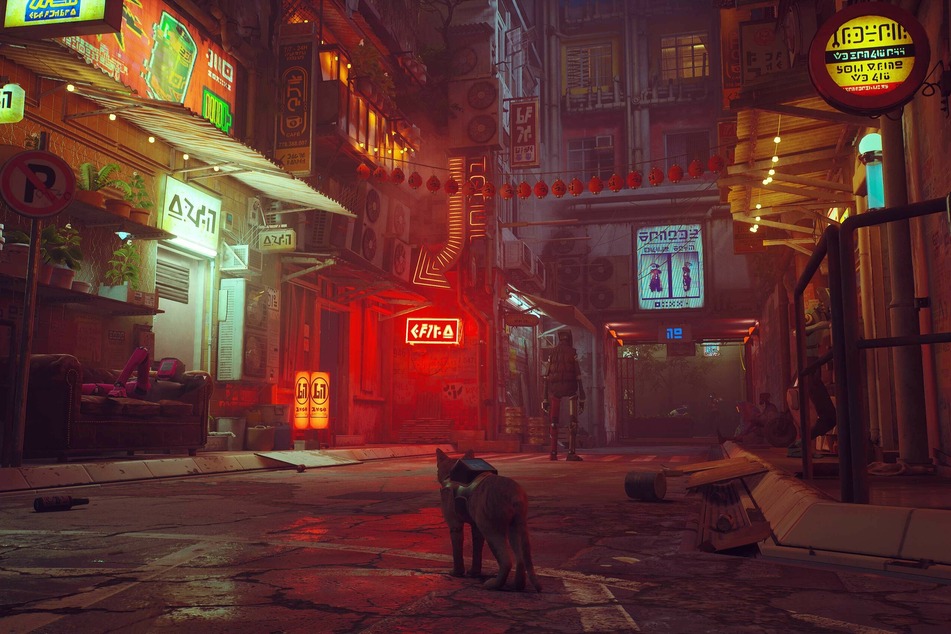 Since its release in July, gamers have gotten the chance to help a cute, orange tabby find its way through an abandoned city inhabited by robots and an unforgettable cyberpunk aesthetic.
Stray was reportedly the fourth most watched and streamed game on Twitch the day it launched, and has maintained a loyal following since.
Now, gamers and cat lovers alike are getting the chance to help real felines through online fundraising platforms.
Players have been live-streaming Stray to help raise money for various cat-related shelters and charities.
Annapurna Interactive, the game's publisher, also partnered with the Nebraska Humane Society before its release, creating a raffle for the game that raised over $7,000. The company also donated $1,035 to the shelter.
"The whole game and the whole culture around the game, it's all about a love of cats," Brendan Gepson, marketing specialist for Annapurna, told the Huffington Post. "It meshed really well with the shelter and our mission."
The company's marketing director, Jeff Legaspi, said it was important they do something "positively impactful and hopefully bring more awareness to adopting and not shopping for a new pet."
Stray is currently available on PlayStation and Steam, where you can also live stream your gameplay to help a real life stray in need.
Cover photo: BlueTwelve Studio