Bruno Mars and Silk Sonic pull Twitter stunt to rally for a Grammy performance
Los Angeles, California - Musicians Bruno Mars and Anderson .Paak engaged in some hilarious Twitter banter over their newly-formed group Silk Sonic performing at the upcoming Grammy Awards. The stunt claimed the band broke up and that they will now reunite for "one night only" on Sunday.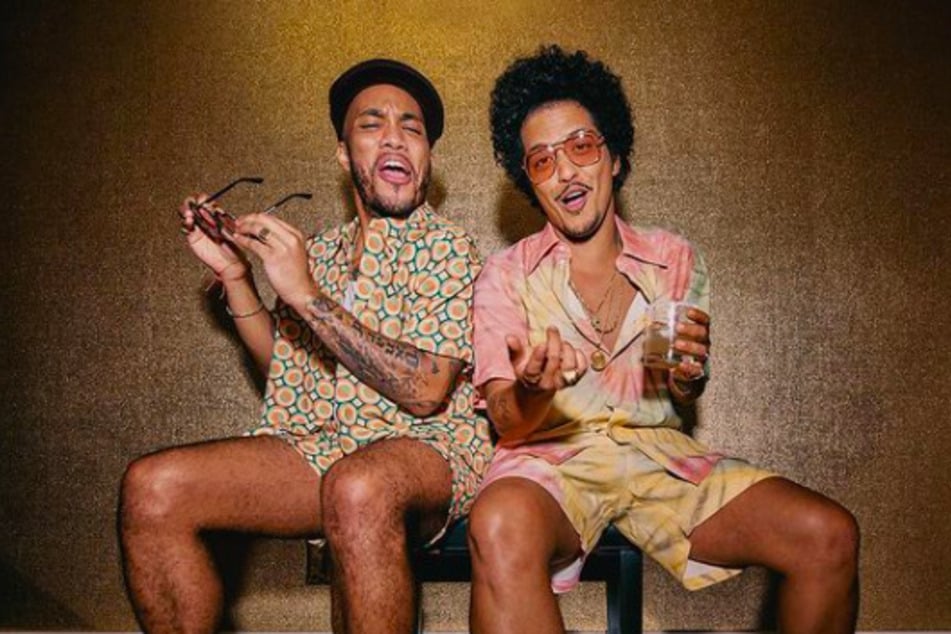 The two artists began a back-and-forth on Twitter when – to their shock – they discovered that they were not included on the official Grammys performance lineup released on Monday.
The soloists have combined forces in a new funk R&B collaboration called Silk Sonic. The band dropped a surprise single early last week and have completed a full album that is soon to be released.
"We... could really use the promotion right now," Mars publicly tweeted to the Recording Academy. "If you can see it in your hearts to allow two out of work musicians to perform at your show, we would really appreciate it."
Silk Sonic mobilized Twitter fans with a hashtag to request that the Grammy Awards include them in their show on Sunday night.
#LetSilkSonicThrive was trending on Twitter internationally for the next two days as the new duo encouraged the Academy to respond.
"We'll send in an audition tape and take as many Covid tests as we need to," they said.
The exchange caused a lighthearted rift in the group, and the two said that the band had decided to break up and go their separate ways over the drama.
"RIP Silk Sonic," wrote Paak. "BTS, do y'all need a drummer?" he teased.
The days-long exchange went viral on Twitter
The Grammy Awards responded
The Grammy Awards finally joined in the fun on Tuesday night and officially invited them to perform at the awards show a few hours later.
"Are you free this Sunday night?" the Recording Academy joked.
Mars and Paak then said they would reunite Silk Sonic for "one night only" to perform, and promised that they wouldn't do anything over the top.
After their epic Twitter exchange, the world can only wait and see what else they have up their sleeves.
Cover photo: Instagram/Screenshot/silksonic