Pusha T burns McDonald's with spicy fish diss
Norfolk, Virginia - Rapper Pusha T teamed up with restaurant chain Arby's to promote their new Spicy Chicken sandwich, and released a new diss track and lyric video on Monday that goes after McDonald's and their Filet-of-Fish.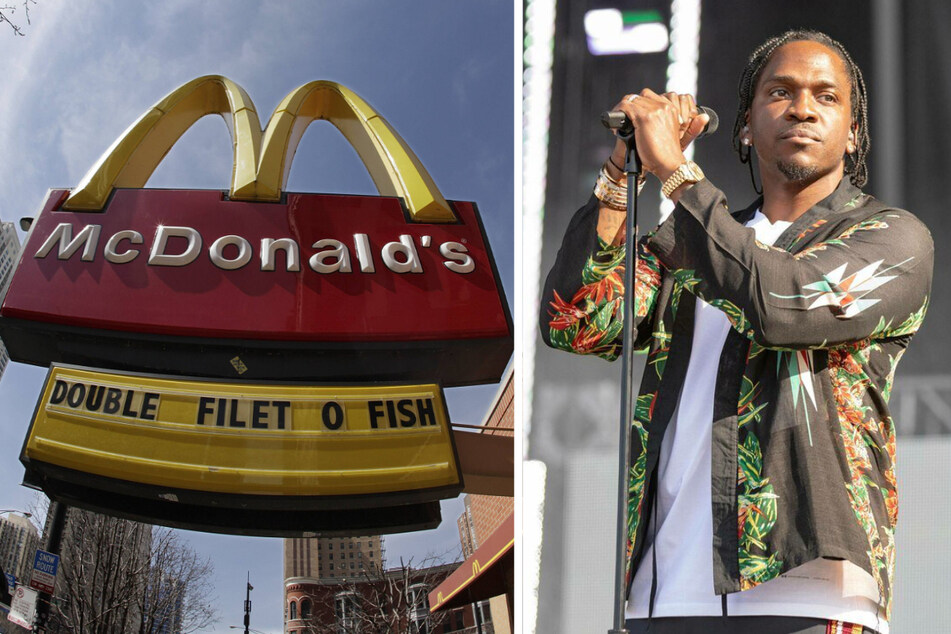 The song is called Spicy Fish Diss Track, and T seems like he's out for Ronald McDonald's blood.
"I'm the reason the world love it / Now I gotta crush it / Filet-O-Fish is *** / And you should be disgusted," he raps.
In an interview with Rolling Stone, T explained that he was the writer of McDonald's I'm Lovin' It jingle, and doesn't feel he was properly compensated for it.
The campaign was introduced in 2003, and the origin of the jingle has been debated ever since. The first commercial with the campaign featured Justin Timberlake, leading many to believe he created the tune, but it doesn't seem to be the case.
Former record industry executive Steve Stoute revealed in 2016 that Pusha T was actually responsible for the jingle. Stoute is the CEO of Translation, a marketing firm, and claims T's work with McDonald's was the company's first big project.
McDonald's still uses the slogan to this day while spending billions of dollars each year to advertise it, and T definitely feels some kind of way about it.
"I did it at a very young age at a very young time in my career where I wasn't asking for as much money and ownership. It's something that's always dug at me later in life like, 'Damnit, I was a part of this and I should have more stake.'" T explained. "I had to get that energy off me, and this [ad] was the perfect way to get that energy like, 'You know what? I'm over it.'"
Pusha T clearly has a sense of humor about the whole thing, stating, "I'm the first-ever fish sandwich diss ever, and I should go down in history for that."
Cover photo: Collage: IMAGO/ZUMA Wire & UPI Photo