Silk Sonic "humbly" and "sexually" bows out of 2023 Grammys race
Santa Monica, California - Singer Bruno Mars stunned the music world on Thursday by announcing that Silk Sonic would not be submitting an album for consideration for the 2023 Grammys, but the reason why might actually make sense.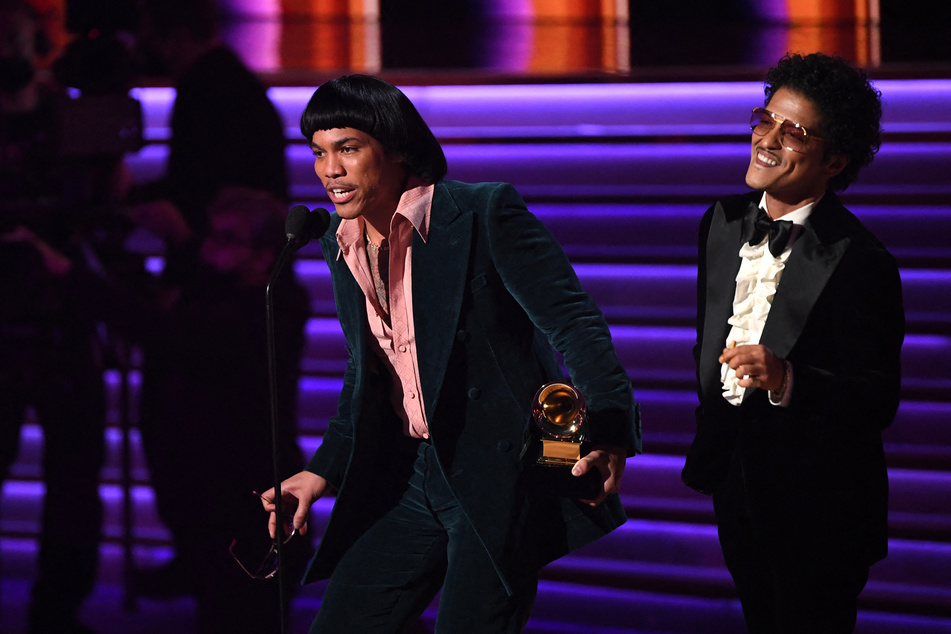 After winning four Grammys for Leave The Door Open at the 2022 Grammy Awards, the lead single off Silk Sonic's album, An Evening With Silk Sonic, the duo comprised of Mars and Anderson .Paak have opted not to submit the album.
"We truly put our all on this record, but Silk Sonic would like to gracefully, humbly and most importantly, sexually, bow out of submitting our album this year," Mars said on Thursday, per Billboard. "We hope we can celebrate with everyone on a great year of music and partake in the party. Thank you for letting Silk Sonic thrive."
Though the group's debut album as a whole wasn't eligible at the 2022 Grammys, the record's lead single surely was and won in all four categories it was nominated, one being Album of the Year. Still, An Evening With Silk Sonic was expected to win big at the 2023 Grammy Awards, a fate that's now not possible.
Mars continued to say that he and .Paak would "be crazy to ask for anything more. Andy and I, and everyone that worked on this project, won the moment the world responded to Leave The Door Open. Everything else was just icing on the cake."
He concluded, "We thank the Grammys for allowing us to perform on their platform – not once but twice – and awarding us at last year's ceremony."
Silk Sonic steers clear of possible Grammy snubs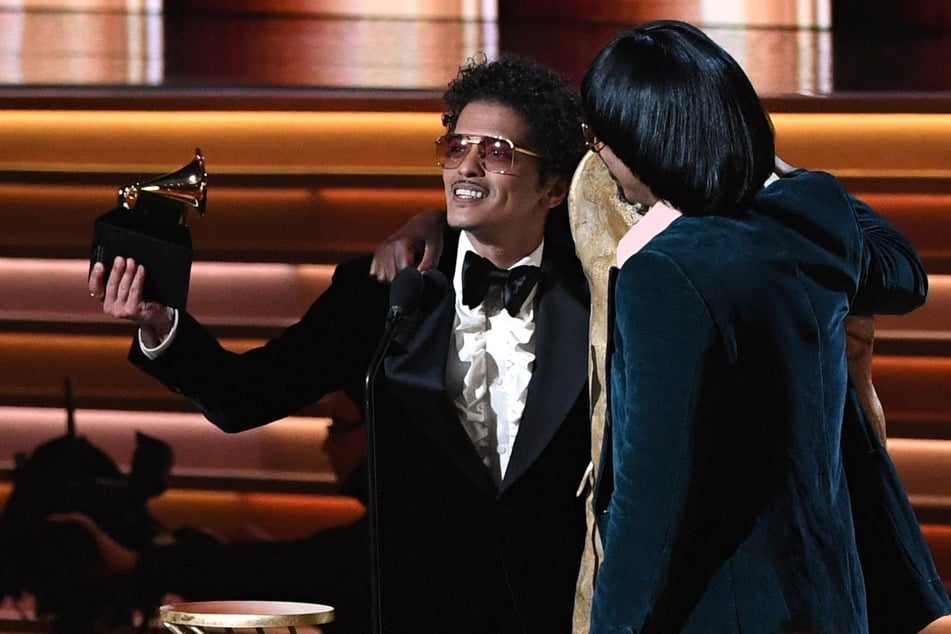 In a statement shortly after Mars' announcement, Recording Academy CEO Harvey Mason Jr. said, "Silk Sonic has been such a fun highlight of our last couple of shows and they deservedly had an amazing night at the 64th Grammys earlier this year. We appreciate their decision not to submit this year but look forward to celebrating an amazing year in music together."
Given the fact that Silk Sonic, made up of two highly decorated musicians, already won album of the year for a single off an album that is now eligible, it makes perfect sense that .Paak and Mars would opt out and preemptively steer clear of any potential controversy over Grammy snubs in categories they had already won.
After all, no one wants to be the reason someone like Beyoncé loses out on a Grammy.
The nominations for the 2023 Grammys are set to be announced on November 15.
Cover photo: VALERIE MACON / AFP