The Chainsmokers spill the tea on fourth studio album
New York, New York – The Chainsmokers have unveiled the name and release date of their fourth studio album.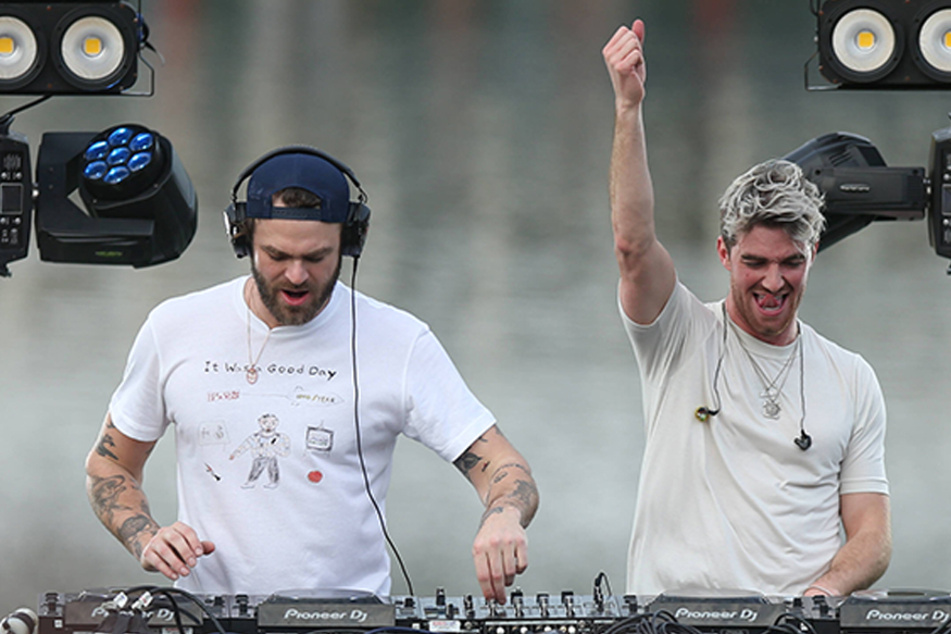 On Wednesday, the EDM duo announced the name of their forthcoming album, So Far So Good, along with its 13-song tracklist.
The news came in the form of a two-and-a-half-minute video trailer featuring clips of The Chainsmokers' road to making the album, which is slated to drop on May 13.

The video includes shots of the dynamic duo – made up of Alex Pall and Andrew Taggart – surfing in Hawaii, performing in front of massive crowds, and spending time presumably working on So Far So Good in the recording studio.
"We went to Hawaii and kind of gave ourselves permission to not make anything, and I think that subconsciously really helped," Taggart said in the video.

Pall noted, "It was just so freeing to be able to make a song that didn't have a goal. Like, let's just make music and see what happens," with Taggart adding, "We're more proud of this album than I think of anything we've ever made, and it's just because it's so us."
The Chainsmokers have already given fans a taste of what to expect on the album with two previously-released singles, High and iPad.
So Far So Good is the first album The Chainsmokers have dropped since the 2019 release of World War Joy.
Cover photo: IMAGO/ZUMA Wire