New York's new digital art museum kicks off with Gustav Klimt show
New York, New York - New York City is a mecca for art lovers, and another treat has just opened in the Big Apple – the Hall des Lumières.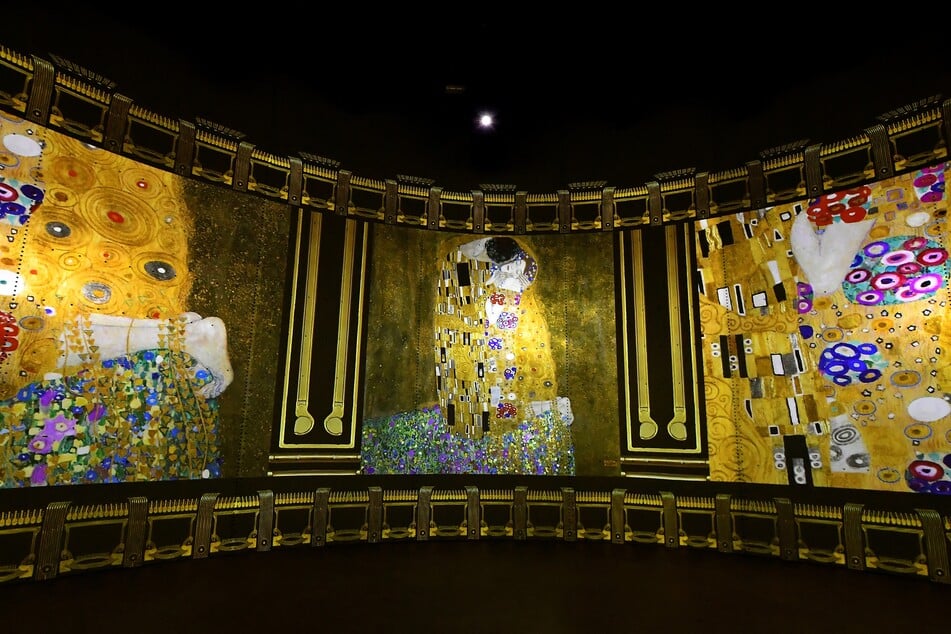 Different to the Met, the MoMa, or the Guggenheim, you will be looking for actual physical paintings in vain at this brand-new Big Apple oasis.
Located in the Emigrant Industrial Savings Bank right across from Manhattan's City Hall, the new museum - or "permanent digital art center" - exhibits digital art, with paintings or historic images projected onto the Beaux-Arts building's 30-foot high walls as well as ceilings and floors.

The opening exhibit, Gustav Klimt: Gold in Motion, is "a multi-sensory celebration" of the Austrian painter's best known works, including The Kiss. Visitors can virtually immerse themselves in Klimt's vibrant paintings, cast onto the surfaces in overwhelming dimensions and accompanied by sounds and 3D effects.
The exhibit is reminiscent of another interactive digital art wonderland that wowed New York this year that has toured the world since 2017, the Immersive Van Gogh Exhibit. It has since closed its doors at Pier 36 in NYC and moved on to cities like Washington DC, Philadelphia, and Albany.
Gustav Klimt: Gold in Motion opened in NYC on Wednesday, and is scheduled to run until December 13, with new exhibits planned at the space every 10 to 12 months afterwards.
Standard admission is $30 plus fees.
Cover photo: GEORGES GOBET / AFP