Alter Ego: Grimes, Will.i.am, Alanis Morrissette, and Nick Lachey to judge new sci-fi singing show
Los Angeles, California - Fox's new, futuristic singing competition show will be hosted by some big names: Grimes, Alanis Morissette, Nick Lachey, and Will.i.am have signed up for the upcoming Alter Ego.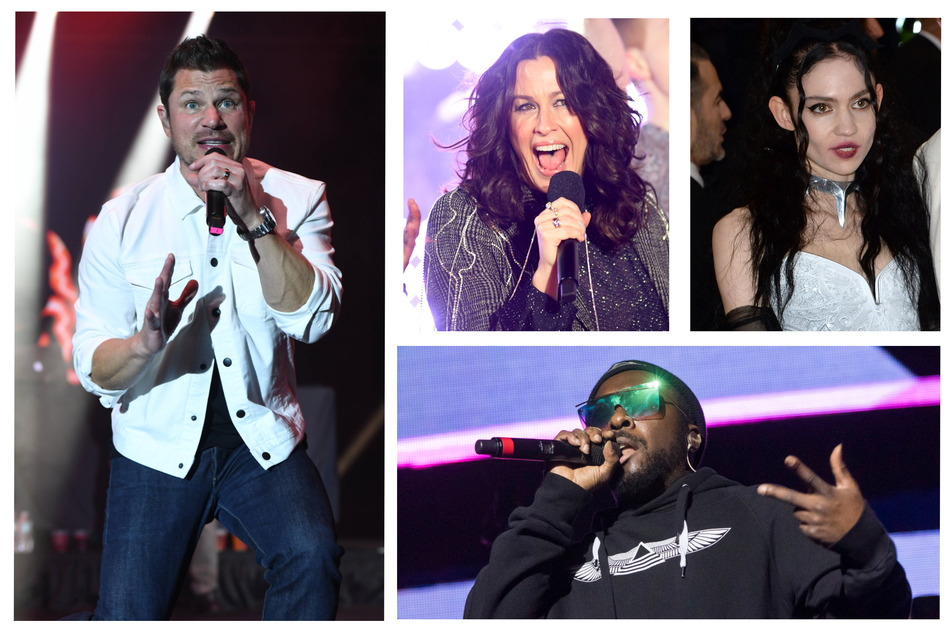 Making it in the crowded field of singing competitions takes a bit of original thinking, which might explain Fox's novel combination of tech and music in the upcoming show. The producers have also found the perfect judges for it, especially when it comes to the robot-obsessed Grimes, who will be joining the team, according to Engadget.

Alter Ego will also be judged by singers who represent a variety of genres, including Nick Lachey, Alanis Morissette, and will.i.am.
The premise of the show sounds pretty standard: contestants will be able to hide their identity. But instead of a chunky costume or judges facing the other direction, each candidate will be digitally transformed into an avatar version of themselves, similar to a video game character in a fantasy series.
And while the judges will be together in-person watching their animated contestants, the singers themselves may be anywhere in the world.
But why colorful avatars? One rumor circulating since the announcement of Alter Ego is that the premise is meant to allow amateur singers who have stage fright to be able to compete from somewhere they feel safe, without exposing their identities initially.
If the show were to include audience voting for example, the concept of avatars might also help equalize a contestant's chances, keeping the decision based entirely on talent, and not on appearance.
The premiere date for Alter Ego hasn't been announced yet, but with the star lineup all set, it shouldn't be too long before we get to see it on TV.
Cover photo: collage: IMAGO / ZUMA Press & IMAGO / POP-EYE & IMAGO / MediaPunch