The Kardashians: Kim Kardashian makes the impossible possible while Kourtney Kardashian stuns
Calabasas, California - In the latest episode of Hulu's The Kardashians, Kim Kardashian showed just how she literally squeezed her rear end into Marilyn Monroe's "happy birthday" dress, while Kourtney Kardashian took viewers behind-the-scenes for her custom-made wedding dress fitting in Milan.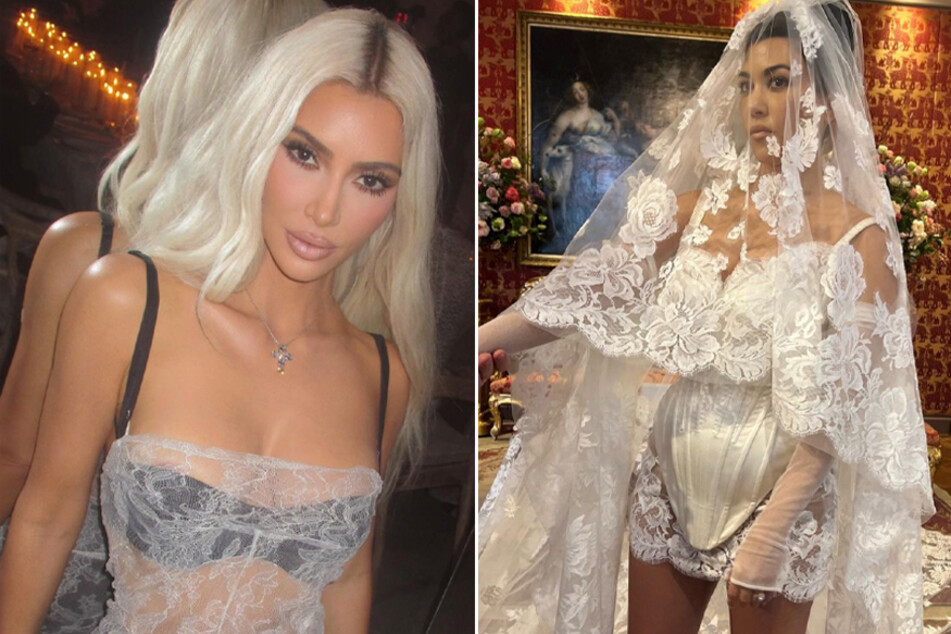 There's something about watching things you already knew happened involving the Kar-Jenners take place with never-before-seen (or known) context, and that's what viewers got during episode 8 of the Kardashian clan's second season of their Hulu show.
As we all know, Kimmy Cakes opted to rock Marilyn Monroe's iconic "happy birthday" dress, which she wore to sing - you guessed it – happy birthday to the late president, on the Met Gala red carpet.
What we were blissfully unaware of was the fact that Kim literally had to have her stylist help push her (fake) booty into the dress itself when trying it on which was also something that only happened because of Kris Jenner. No, we don't know what she said to convince Ripley's Believe It or Not to let Kim try to gown on, but we're well aware that the momager has a persuasive way with words.
But back to the "shoving Kim's butt into a highly prestigious gown" thing.
Kim Kardashian relies on a friend's forceful hand as Kourtney gets viewers in their feels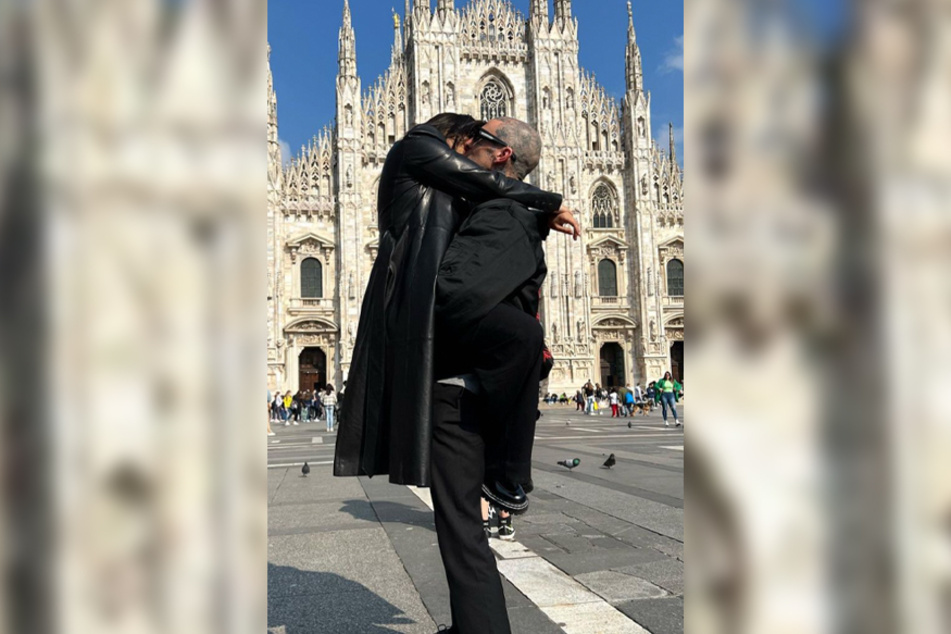 So, as many people are aware, Kim has quite a large behind. So much so, that it nearly didn't fit into Marilyn's dress. But for Kim, it was either she was wearing the original happy birthday dress on the Met Gala red carpet, or she simply wasn't going.
Knowing how much this meant to Kim, her stylist stepped in – wearing protective gloves and all – to quite literally get a hand on the situation by grabbing her butt and forcibly placing it inside the dress.
And just like that – Kim was able to fit into it – though it didn't remotely close in the back – and all was well in the world.
Then, there was Kourtney K and her now-husband Travis Barker, who took the cameras with them to their joint fitting where viewers saw just how Kourt's one-of-a-kind wedding dress came to be. We'll be honest: we got a little misty-eyed at the monumental moment. It's just ... so nice seeing Kourt in a happy, carefree space.
Sure, the constant tonguing is a bit much, but hey: whatever makes her and her betrothed happy!
Catch the next episode of The Kardashians when it drops on Hulu on November 17 at midnight ET.
Cover photo: collage: screenshot/instagram/kimkardashian & kourtneykardash