Viral video of the day for March 19, 2023: Baby squirrel plays peek-a-boo!
The most epic viral videos can make you laugh or cry, especially amid the endless scrolling. Here's one that's sure to bring some entertainment to your day and make you say "Aw!"
Viral Video of the Day
Got milk?
There's not much cuter than a tiny pipsqueak playing peak-a-boo and sipping on some milky goodness.
A TikToker took in a baby squirrel and decided to help it explore.
While we don't recommend taking in wild animals at home, we do give the thumbs up to this cuteness overload.
As the video says, "Being this cute is tiring!"
Check it out below: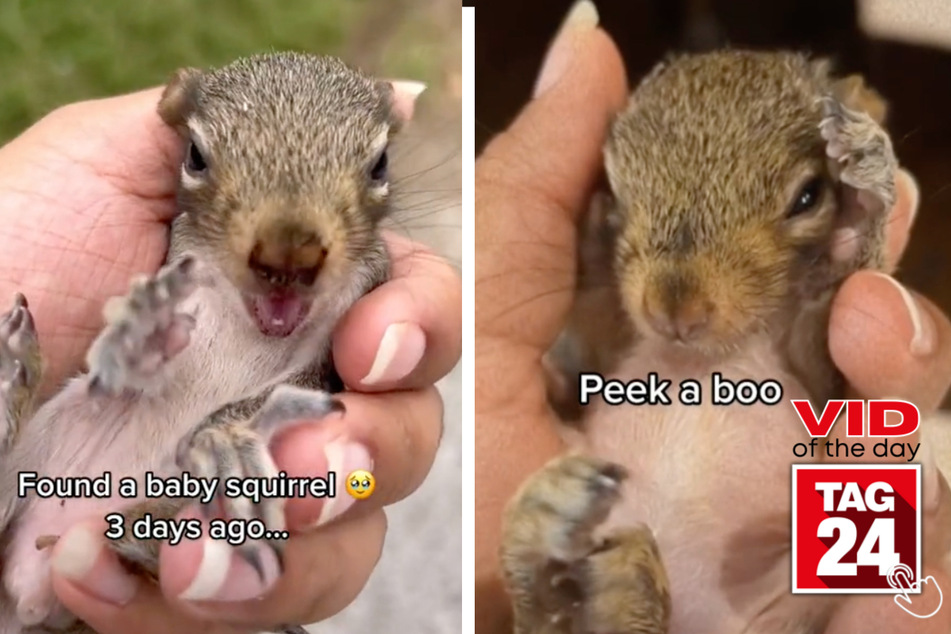 Have an epic video you want featured on TAG24.com? Let us know!
A fun vid can help brighten your mood and give you an epic start to the week. So share your favorites and pass it on. TAG, you're it!
Cover photo: Collage: Screenshot/TikTok/rosita_aliana