Boy writes heartbreaking letter to Santa Claus: "Does God love me for being gay?"
Internet - A young boy's letter to Santa Claus moved many people to tears. In it, he's asking if God can love him for who he really is.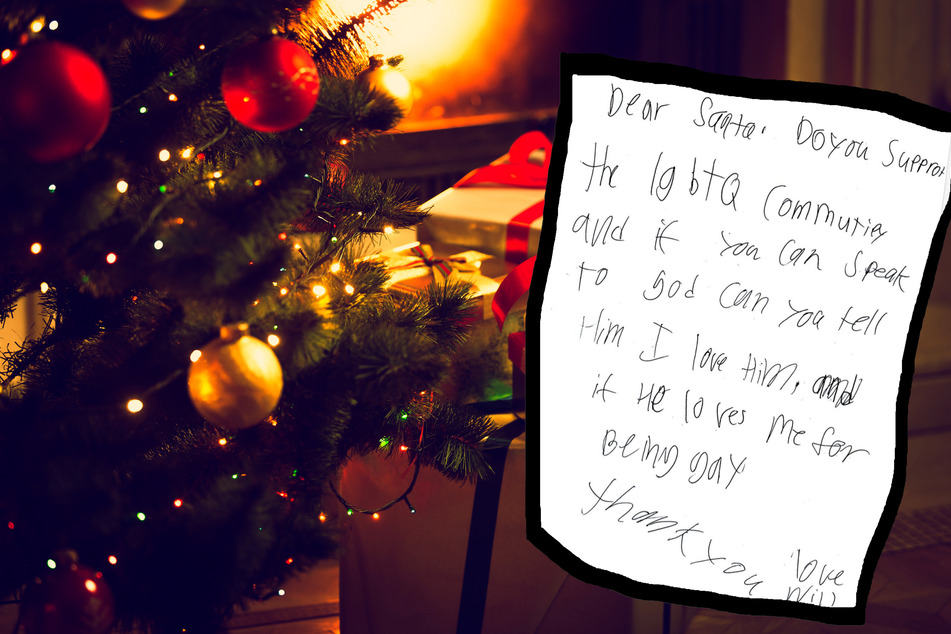 The letter, which has gone viral, was published by the United States Postal Service, which has been running Operation Santa since 1912.

Thanks to this initiative, children have the opportunity to write their wishes, questions, and thoughts to Santa every year around Christmastime. The USPS shares some of them online, allowing readers to respond and to even fulfill a wish.
Excited about this program, Nancy Cruz-Garcia scrolled through the letters and came across one that pulled on her heart strings. She couldn't help but share it on her Twitter account.

It was written by a boy named Will who had a very special question for Santa.
"Dear Santa, do you support the LGBT community? And if you can speak to God can you tell him I love him and if he loves me for being Gay. Thank you. Love, Will."
"Can you tell God that I love him?"
"That's heartbreaking," one person replied under Nancy's tweet and was joined by thousands of users. Another wrote, "This hurts my heart so much. I hope will and all the other little lgbtq+ babies know (and get told) they're so, so loved. For those who believe in Christianity, yes, God loves you. Don't believe those who say he doesn't."
"This moved me to tears," wrote a third, "Please say something if you come in contact with homophobia. Little kids like Will are everywhere."

Many were eager to answer Will's question themselves: "Yes, Will. Both God and Santa Claus love you."
It's safe to say that little Will is getting plenty of support. Nancy's tweet has received over 200,000 likes and has been shared over 23,000 times.

Cover photo: Montage: Twitter/Screenshot/Nancy_Cruises & 123rf/Kirill Ryzhov