Mom gets her kids kicked out of Catholic school with her naughty behavior
Sacramento, California - It's not the classic "Catholic school girl" stereotype that's been naughty this time – it's her mom!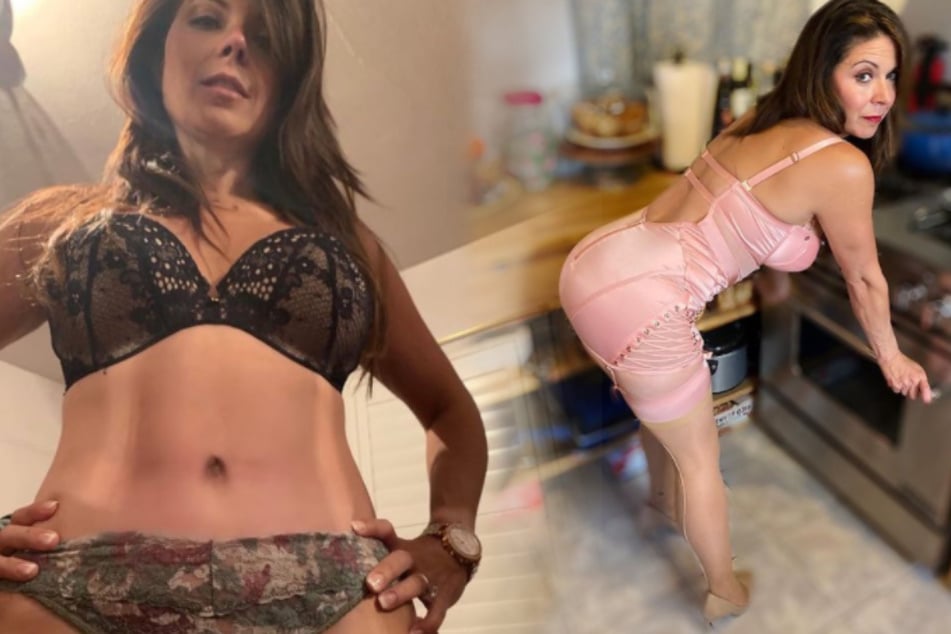 Crystal Jackson, a 44-year-old mother of three, has claimed that her kids were expelled from Sacramento's Sacred Heart Parish School due to her online sexy side business.
She says she was the target of a crusade of Catholic moms against her.
Jackson's X-rated modeling began when she posted some flirty photos of herself on Reddit to spice up her relationship with her husband.
At the suggestion of a commenter, the snaps quickly evolved into a full-on OnlyFans account, a subscription site that lets content creators charge online fans for access to semi or completely nude photos.
"Mrs. Poindexter" has now become Jackson's online persona, and brings in a whopping extra $150,000 dollars a month for the family. Her Instagram account boasts over 500,000 followers.
Some outraged mothers in her religious community did not approve. After they banded together to send anonymous tips and formal complaints to their school administration, the Jackson kids were kicked out.

"Now it's kind of like we got caught, here is our secret life exposed," Jackson told local news station CBS13 Sacramento.

"Hot mom" must find new school for her children
The private school took a rigid stance with Jackson, and sent her a letter condemning the behavior:
"Your apparent quest for high profile controversy in support of your adult website is in direct conflict with what we hope to impart to our students. We, therefore, require that you find another school for your children and have no further association with ours."
Jackson claimed that she has done nothing illegal or inappropriate: "I don't put my site out there. You have to look for it."
In fact, her OnlyFans account was first uncovered by a Dad at the school.
After he told his wife about the "hot mom" page, the gossip spread like wildfire among school mothers.
The sexy site will stay online
Jackson is supported by her husband Chris, who often takes the sizzling snaps. She says it spiced up their marriage when they fell into a rut after Crystal's on-set of menopause.
Despite the consequences it's had on her elementary school children, she says she does not plan to delete her account.
"You're taking these innocent children and punishing them for something you don't agree with."
The Jacksons are now looking for a new Catholic school for their kids.

Cover photo: Instagram/Screenshot/the.real.mrs.poindexter