Dad who died of cancer six years ago buys son his first legal beer
Boston, Massachusetts - Matt Goodman was able to enjoy his first legal beer on his 21st birthday – gifted to him by his late father.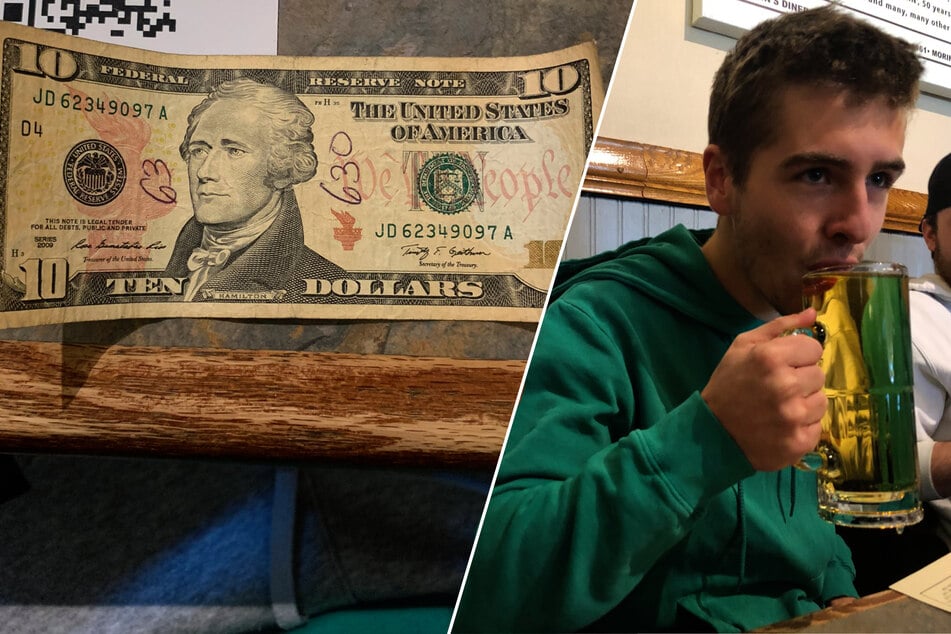 A young man from Boston, Massachusetts, was just about to get ready for his birthday when his sister handed him a $10 bill and a note from his father, who lost his battle with cancer about six years ago.
In his final moments, the dad refused to let the grim diagnosis get him down. He spent his remaining time planning ahead for some special days, including his son's 21st birthday!
When the day arrived, Matt Goodman was not only able to blow out the candles on his birthday cake but also take a big sip of beer – thanks to his dad.
Moved by this loving gesture, the birthday boy shared a picture of his first legal alcoholic beverage on Twitter.

"Almost 6 years ago before my dad passed he gave my sister this 10$ bill to give to me on my 21st birthday so he could buy me my first beer," he explained to his followers. "Cheers pops havin this one for you!"
Budweiser took notice and came up with something special!
The tweet has since gone viral and has already received more than half a million likes.
"What a sweet story! Happy 21st! Your Dad was obviously an awesome person," one user commented. "He lives on in you."

"He may not be there, but make sure you had ur 1 beer on him..Father will always be with you and your mom and sister," wrote another.
Matt's first legal beer was a Budweiser – his father's favorite brand. The company saw the touching father-son story and sent Matt a belated birthday gift: eight crates of beer!

Cover photo: Twitter/Screenshot/mattg12699