Dance-Off: nurse gets down with seriously ill baby
Atlanta, Georgia - How do you make a seriously ill toddler laugh again? Exactly, you challenge him to a dance battle!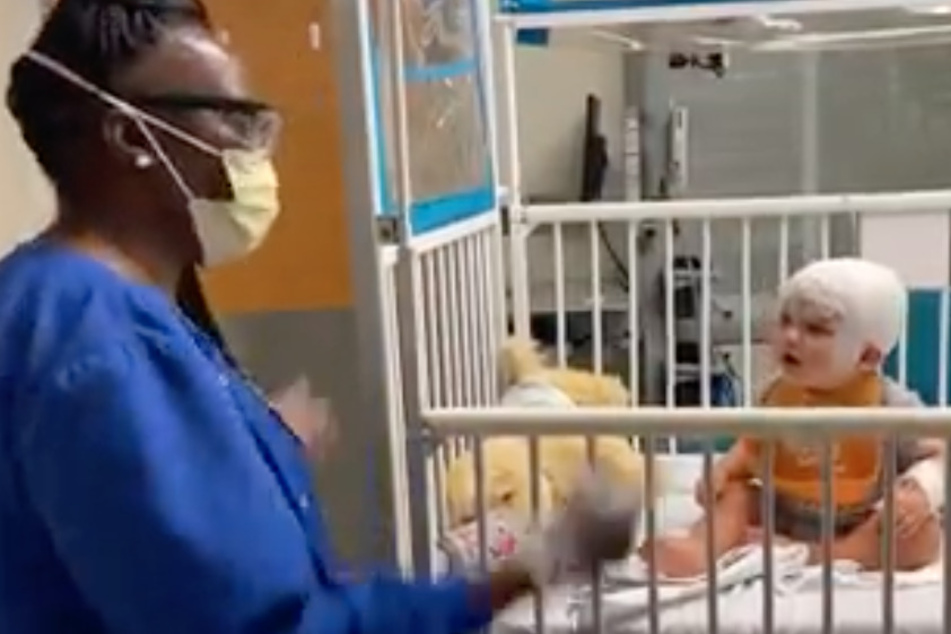 Blake already has a terribly painful history of hospitalizations at a young age, and his life has already been saved twice at the Atlanta Children's Hospital, as the news channel WSB-TV reports.
The little man has been hospitalized for treatment over and over again. Among other issues, he suffers from supraventricular tachycardia (SVT), a heart rhythm disorder. It's not an easy fate for him or his parents, Lauren Ashley Sheffer and Jay Sheffer.
Reasons to laugh are hard to find, as nurse Quanda Riles, who has been accompanying the little one on his difficult journey for a long time, knows.
But a video that Blake's mother shared on Facebook shows that it's possible to sweeten this bitter pill with small gestures.
Quanda Riles stands in front of Blake's hospital bed and asking him to dance, while she herself shows him her moves while wearing protective gear.
And what is Blake doing? He's enjoying the show! Rocking in his bed, he jumps up and down, despite having his head bandaged, and laughs heartily.
What about the soundtrack? No problem! The talented Quanda can take care of that straight away. She performs a mixture of RnB and hip-hop that little Blake seems to like too. Despite his age, he's already got rhythm, as WBS TV anchorman Fred Blankenship enthusiastically commented.
Time and again, Quanda visits the little patient and dances with him in his hospital room, Lauren Ashley Sheffer told Good Morning America in an interview.

Despite his harsh circumstances, one thing is undeniable: whenever he's back in hospital again, Blake is always incredibly happy to see his friend coming to make his day a little easier.
Cover photo: Screenshot/Facebook/Lauren Ashley Sheffer