Wanna play? Chucky the doll terrorizes a small town in Alabama
Pinson, Alabama - Imagine driving through a quiet, residential area, and suddenly seeing Chucky, the infamous demonic doll from the 1988 horror film Child's Play, stalking the streets in broad daylight.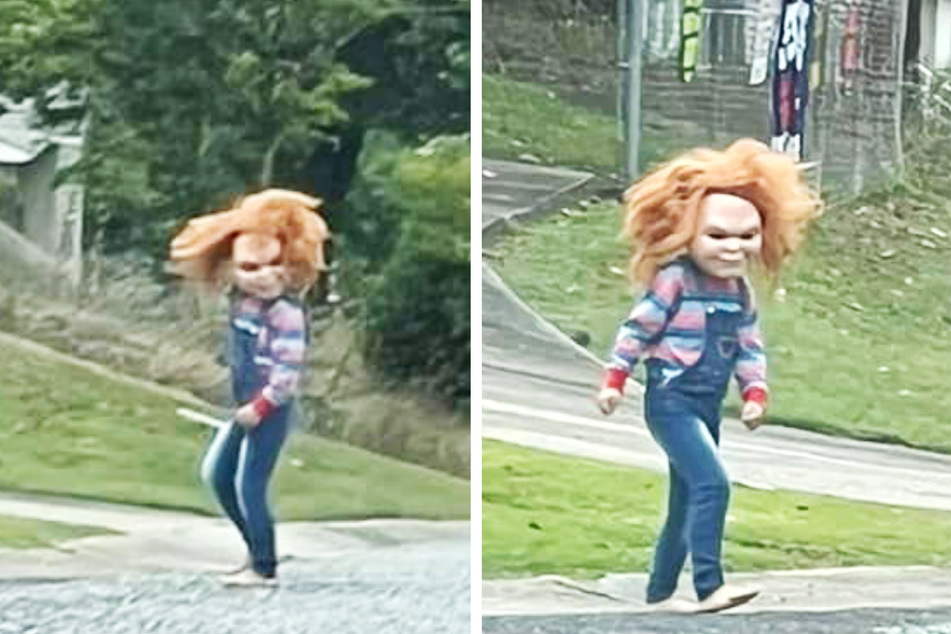 That's what happened to Kendra Walden, who was driving with two other women in her car as they spotted the terrifying character, who has been terrorizing residents of Pinson, Alabama.
"I was remodeling a house in the area and me and some of my employees were headed home from that house," Walden told Today.
"When we got closer to him, we saw that it was real. It scared the heck out of us," she added.
Walden managed to snap a few pics of the little slasher, which she shared to Facebook in a post that has since gone viral.
"Dear Parents of the little boy in the chucky costume in Pinson. GET YOUR KID.… I almost had a heart attack," she said in the post.
The post amassed thousands of likes and shares, eventually finding its way to the parent of the little horror himself.
Children are evil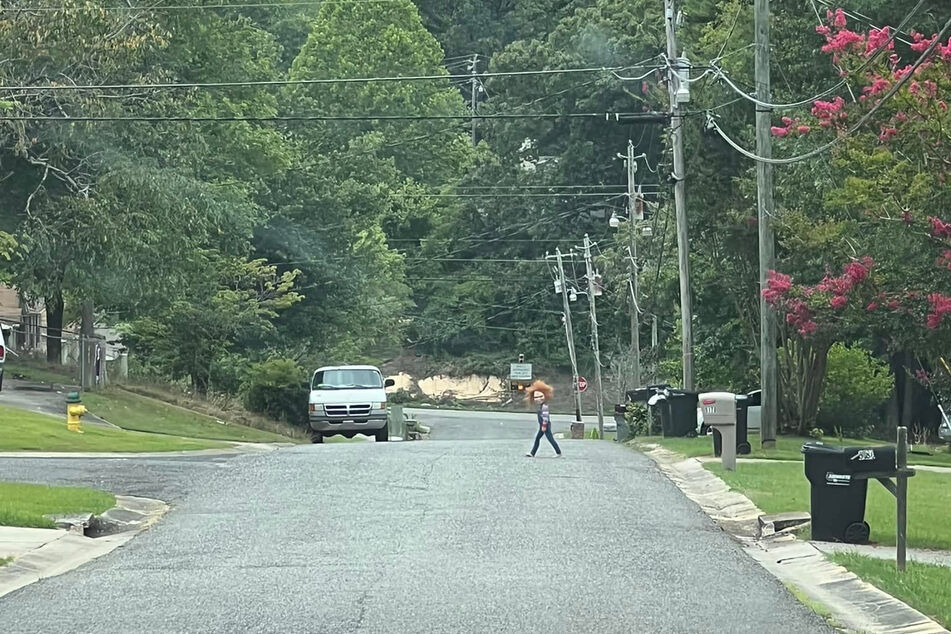 It turns out the mini killer was actually a five-year-old boy named Jackson Reed. His mom, Britnee Reed, told CBS 42 that Jackson had dressed as Chucky last Halloween and has since been using his costume to conduct a "neighborhood watch."
"That's just kind of how his personality is," Reed said. "He dresses up in different costumes throughout the week. He loves to make people laugh."
She found out about the attention he was getting when a coworker sent her the Facebook post, saying it looked like something her son would do.
"I zoomed in and said, 'Oh my goodness, that's my kid!'" Reed recalled.
She then called Jackson's grandmother, who said she had dressed him in his costume and sat on the porch as he patrolled the streets.
Jackson has predictably become "Facebook famous" in his community for his antics and was even offered a gig to appear at a birthday party, but he only wants to be a famous monster.
"Tell them I was a good Chucky," Jackson told CBS 42. "And make sure you send my grandma a copy of the pictures, too."
If you ever find yourself driving through Pinson, be sure to watch out for Chucky.
Cover photo: Facebook / Kendra Walden