Bowhunting influencers hit with huge fine for large Nebraska poaching ring
Omaha, Nebraska - Two popular bowhunting influencers were criminally charged for participating in the largest poaching ring their state has ever seen.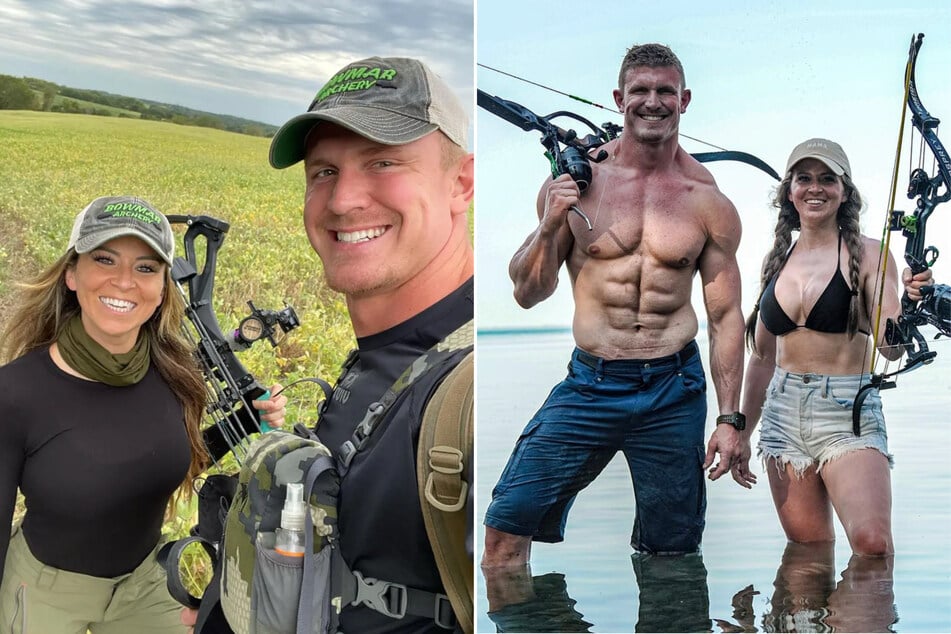 Josh Bowmar (32), Sarah Bowmar (33), and their company Bowmar Bowhunting LLC have been charged for violating Nebraska's Lacey Act, which prohibits the trafficking of wildlife, according to KPVI.
The couple, who have amassed an impressive following on Instagram and YouTube, have shared countless photos and videos of themselves alongside their animal kills, which include everything from deer and fish, to hyenas and crocodiles.
Last Thursday, US Magistrate Judge Michael D. Nelson sentenced the couple to two years of probation and 40 hours of community service.
They were also ordered to pay a $75,000 fine, a $44,000 money judgment, and $13,000 in restitution, totaling $132,000.
The two pled guilty to a misdemeanor conspiracy charge back in October as a part of a plea deal that saw four other serious charges dropped, helping them evade a prison sentence.
They allegedly participated in multiple hunting trips at Hidden Hills Outfitters, a commercial big game guiding and outfitting business, between September 2015 and November 2017. During some of their trips, the couple conspired to transport some of their kills from Nebraska to their home in Ohio. Trafficking "tainted" wildlife or plants is prohibited.
As a part of their probation, the Bowmar couple are banned from hunting or engaging in any activities associated with hunting within the state of Nebraska.
Cover photo: Collage: Screenshots / Instagram / @bowmarbowhunting