Creator Clash: YouTubers punch each other for charity in boxing showdown
Tampa, Florida - Ever since Jake and Logan Paul swapped streaming for punching, YouTube creators have been flocking to the boxing ring, culminating in this weekend's Creator Clash extravaganza!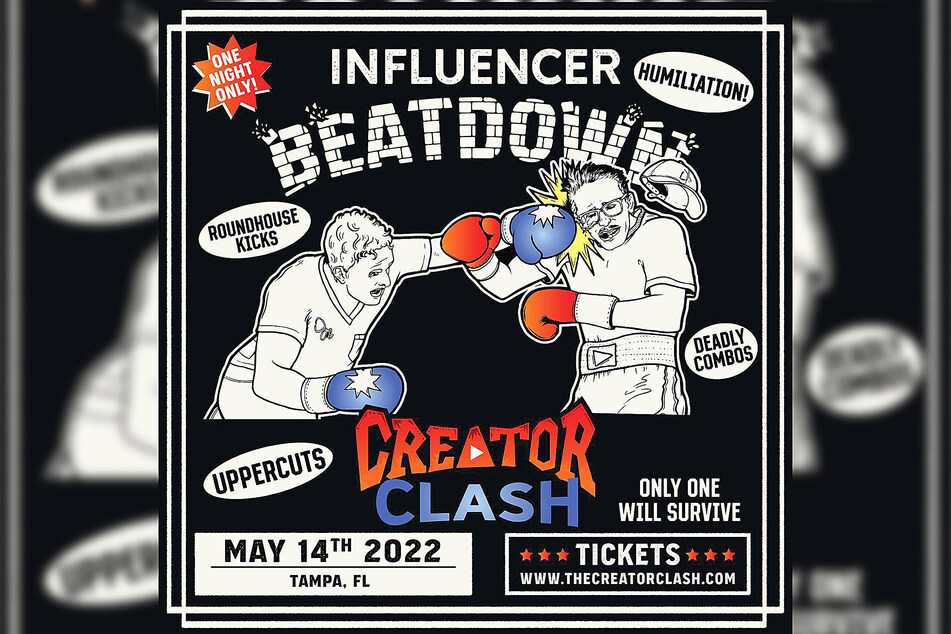 Organized by YouTuber iDubbbz, the event kicks off Saturday at the Yuengling Center in Tampa, pitting 18 content creators against each other in five weight classes.
All the hype and the tickets sold for the influencers' fights are for a good cause – raising money for the American Heart Association.
The contenders have been training for months to get into tip-top shape. But unlike other celeb boxing bouts, comedian iDubbbz told Dexerto this isn't just a show or a joke.
"We want to show the boxing community as a whole that we're not trying to step on anyone, we're not trying to make a bag. We're just trying to have fun and give back," he said.
Tickets for the online stream are available at Moment House.
Creator beat-down highlights
Our picks for the fights on May 14 are YouTube channel GameGrumps' very own Arin Hanson, who goes by @egoraptor on Twitter, and YouTuber and streamer Justa Minx, whose Twitter handle is @JustaMinx.
These two are both confident of a win, and Hanson in particular has really leaned into the pre-match banter, tweeting, "Harley was very kind and helped me carry drinks up to my room. Little does he know this was a ploy to wear out his already weak muscles."
Plus, his hype video is the stuff of legends, paying homage to and also satirizing boxer videos, while Hanson reps his bubblegum pink gear.
Watching people who mostly play games and make content videos throw down in the ring sounds like a blast. Let's go!
Cover photo: Screenshot/Instagram/thecreatorclash