Curves and quotes: young Instagram model knows how to excite and inspire her fans
Ukraine - She's not even 20 yet, but Milada Moore has already built a huge social media following with her sexy snaps and inspirational quotes.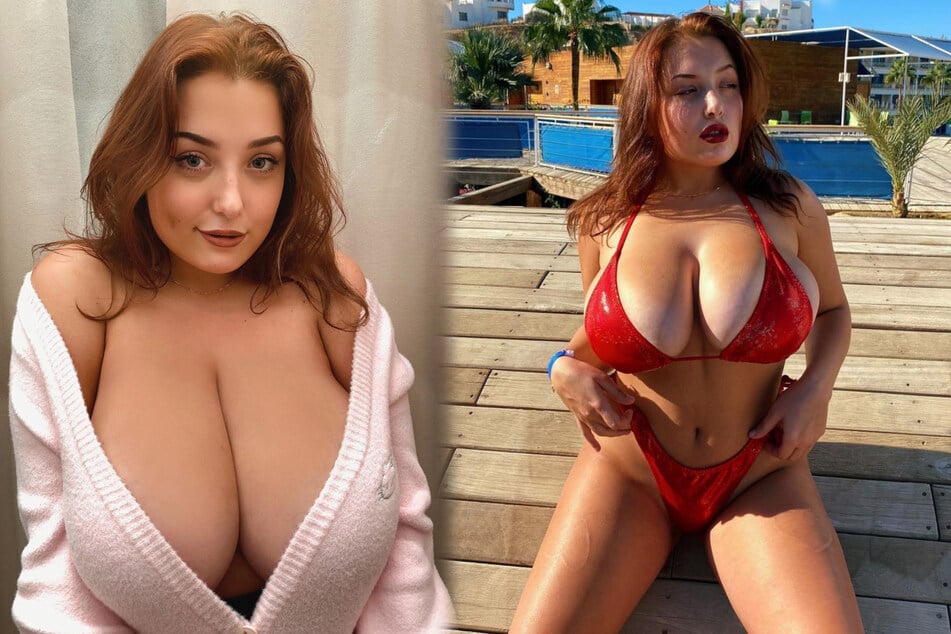 It's hard to believe, but this ravishing redhead is only 19 years old! Her Instagram posts regularly feature comments from stunned users who can't quite believe her age.
"It blows my mind that you're that young," one fan wrote in response to Milada asking if she really does look older. But most commenters are much more interested in her gorgeous looks and provocative poses.
The feature which undoubtedly helps her stand out from the crowded field of adult entertainers on Instagram is an enormous bust. By her own admission, the young model boasts an incredible 70HH cup size!
And Milada is most definitely willing to share as much of herself as possible. Her photos always show generous amounts of skin and curves, to the delight of her hundreds of thousands of followers.
Milada Moore sees her body as a work of art
Milada is nothing if not body-positive, and she isn't interested in engaging with negativity. In one post featuring a photo of her modelling a tight red dress, she explained her philosophy: "For me, the body is art, and in art there is no place for shame, anger or stiffness."
She went on to add one of her favorite Marilyn Monroe quotes, which the icon once gave in response to a question about nudity: "The body is meant to be seen, not covered up."
The curvaceous wonder's 442,500 Instagram followers would certainly agree with this statement.
In June, Milada will be 20. As she moves out of her teenage years, the only way is up when it comes to this budding influencer's career.
Cover photo: instagram.com/milada.moore & instagram.com/miladamoore