Hawk-eyed fans notice curvy Instagram model's new intimate piercings
Miami, Florida - Model Ashley Tervort (21) regularly delights hundreds of thousands of followers with her stunning Instagram pictures. But some of them noticed a interesting detail about her appearance.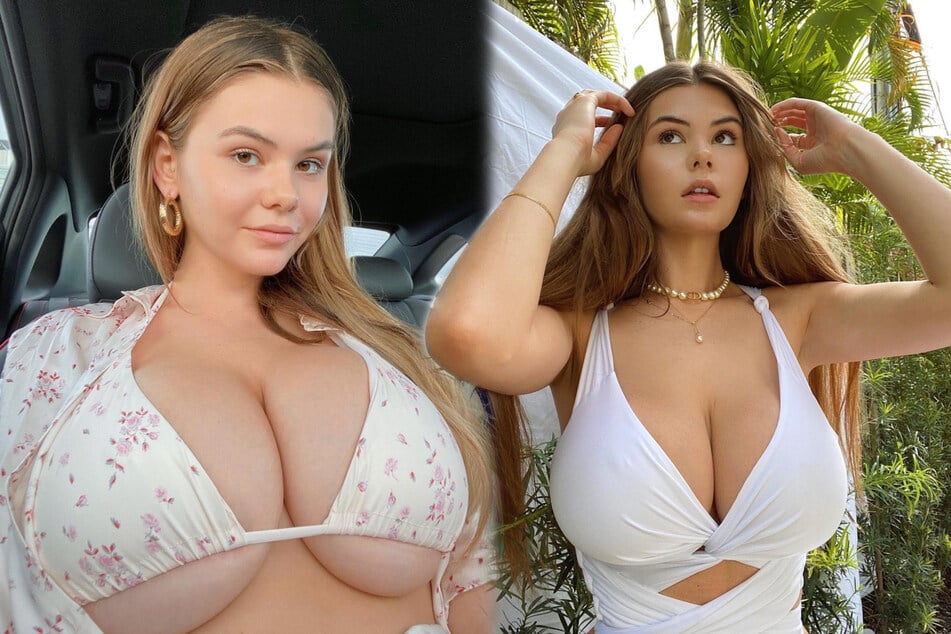 The beautiful Californian is only 21 years old, but already enchants her fans with her sexy snapshots and ample bust.
Ashley regularly posts seductive photos and videos on social media, and she tends to wear extremely revealing necklines.
She recently posted a whole series of pictures of herself in a white swimsuit. The post didn't just get over 19,000 likes, it also got a lot of enthusiastic comments from her followers.
Most of her current 269,000 Instagram fans left the beauty heart emojis and little compliments. But a few noticed something different about the model.
"Did you get them pierced?" one commenter asked, clearly referring to Ashley Tervort's nipples, while others are sure and compliment her newest modifcation: "Nice piercings!"
Ashley Tervort Silences Critics Of Nipple Piercings
One commenter wasn't so pleased about her decision and was looking for a fight. They wrote complained that the new piercing ruined Ashley's figure.
But she immediately delivered the perfect, sarcastic answer: "Thank you for your opinion on my nipples Rodrigo, I was waiting for it all day."
And her audience clearly agrees with the model: the piercing critic's comment got zero likes, while Ashley's quick-witted response one got 27. This was a clear win for the influencer.
Ashley Tervort, who grew up Mormon, doesn't just post sexy snaps on Instagram. She's also active on Twitter, YouTube, TikTok – as well as OnlyFans of course.
Cover photo: instagram.com/ashleytervort