Healthcare worker quits her job to become an adult model after her boss sees her spicy photos
Yorkshire, UK - Influencer Belle Grace worked in healthcare before her dirty little secret was exposed to her boss and co-workers. Since then, she's made the decision to do online adult modeling full-time and hasn't looked back.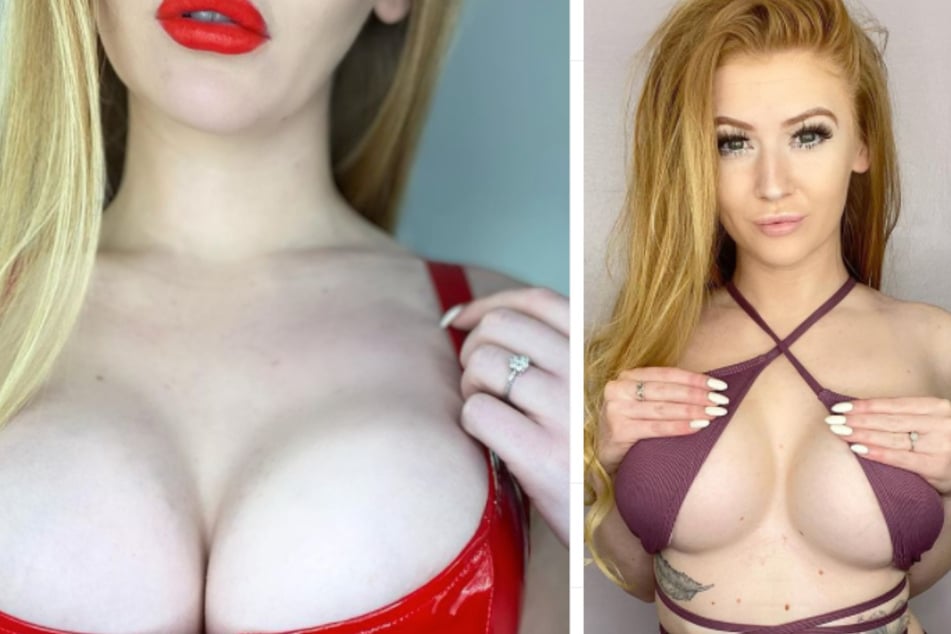 The 26-year-old British bombshell was working what she called a "vanilla job" as a team leader in a healthcare facility when she started sharing raunchy photos of herself on the X-rated subscription site OnlyFans as a side hustle.
"I didn't want anyone knowing due to my line of work, my job was very important to me," Grace told the Daily Star.
The buxom blonde was handling her company's Instagram page in addition to her personal site when she accidentally uploaded a sexy snap to her work account by mistake!
She quickly fixed the mortifying slip-up but afterwards lived in fear that her boss would discover the truth and that she would be fired for her naughty behavior.
For months, the mishap remained under wraps until a tattletale co-worker outed her to her boss.
To her surprise, she found that her workplace could not fire her because what she was doing was in her free time was completely legal. She was also shocked to receive her boss's blessing.
"He was very supportive, he said whatever happens he would support me either way."
"My colleagues never shamed me," she also said.
The model quit her job and moved to OnlyFans full-time
Grace soon began raking in almost $10,000 a month on OnlyFans, making much more money than at her healthcare job.
She took a leap of faith and decided to quit her job to pursue online modeling full-time.
"I...plan to go and visit staff and residents after the lockdown restrictions," she said of her former workplace.
Days after her decision, her TikTok fan base jumped to one million followers, and she has no regrets.
Cover photo: Instagram/Screenshot/bellegrace2x