Heidi Grey drives fans wild with sexy new Instagram post
Internet - It might not be much longer before Heidi Grey's Instagram account gets blocked: she's really testing the limits with her pics, but fans can't get enough!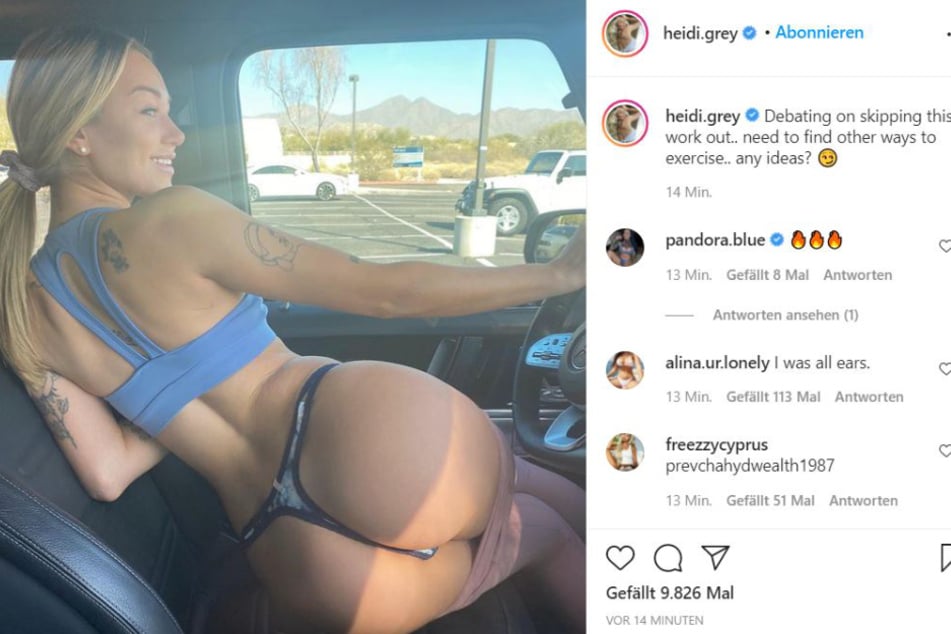 On Saturday night, the 22-year-old model posted a picture of her bare buns for her 2.8 million fans.
Heidi Grey asked the Instagram community an interesting question in her post description: "Debating on skipping this work out.. need to find other ways to exercise.. any ideas?"
Of course, the influencer's admirers did have a few ideas about how she could burn some extra calories. A lot of their suggestions are naturally pretty lewd, or at least sexually suggestive.
In less than 30 minutes, more than 500 fans had already commented on the post.
Heidi Grey makes her fans drool post after post
Some users actually wanted to give the model work out tips. One suggested she dance to work out, while another said she should try running a few miles.
These fans may or may not have missed the point of the model's teasing.
Cover photo: Instagram/Screenshots/heidi.grey