Influencer decides to "go all natural" and have breast implants removed
Seattle, Washington - YouTuber Rosanna Pansino took her fans on a very special journey as she had her breast implants removed after more than 13 years.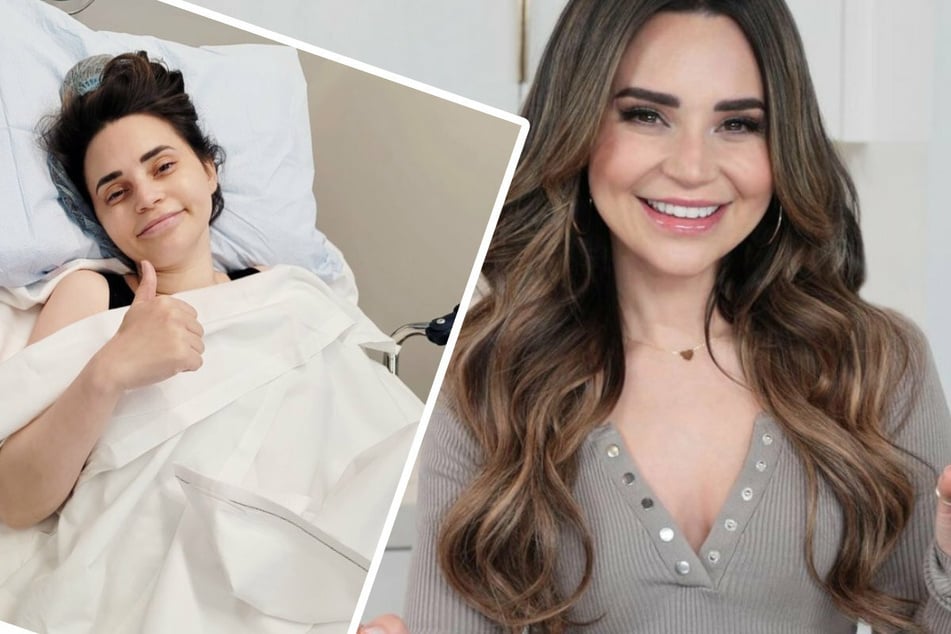 Pansino (35) has enjoyed sensational success in recent years, with her cookbooks reaching number one on national bestseller lists. In 2017, she even topped the Forbes Top Influencers: Food list, and she remains one of the highest-paid women on YouTube.
Now, the picture-perfect woman is speaking out on a very important topic for her.
Pansino first got breast implants at the age of 22. She recently had them removed because she wanted to live completely naturally again!
On Instagram, she posted pictures before and after her surgery. She can be seen lying in a hospital bed wearing a surgical mask.
"New year, new me!" she wrote under the image.
First, Pansino was checked by doctors to make sure she was healthy enough for the procedure. Just two hours later, she updated fans: the removal of the implants was a complete success!
The 35-year-old posted a snapshot of herself lying on a bed smiling, giving a thumbs up sign.
Although she is not showing her breasts to the camera, it is clear to see how happy Pansino is.
Rosanna Pansino updated fans just before surgery...
... and right after the successful removal of her breast implants!
Rosanna Pansino's baking videos are very popular on YouTube
Pansino made it clear that she had never regretted having augmentation done.
But she had simply reached a point in her life where she could be happy without implants. Commenting on the results of her surgery, she gushed: "They look amazing!"
Her joy also carried over to her followers: she got more than 200,000 likes within hours of posting. She also received numerous well wishes and words of support in the comments.
Cover photo: Collage: Instagram/ rosannapansino