Influencer JoJo Siwa has perfect response to parents who criticize her coming out
Los Angeles, California - Last week, entertainment star JoJo Siwa sent shockwaves through social media when she came out in a multi-stage process via TikTok, Twitter, and Instagram. While she has received lots of support, she also faced backlash from homophobic parents.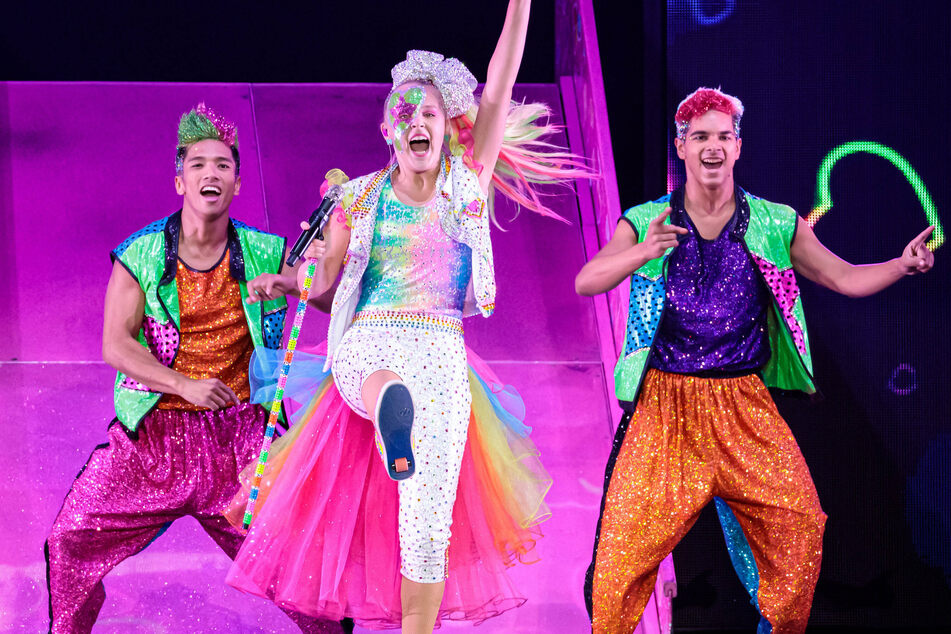 The 17-year-old YouTube sensation from Nebraska, famous for her colorful hair bows, glitter make-up, and rainbow outfits, almost broke the internet last week when she posted a number of mysterious clues that hinted to her being part of the LGBTQ community.
On January 21, JoJo posted a TikTok video of herself lip-synching the lyrics to Lady Gaga's Born This Way. Specifically, the part where Lady Gaga sings: "No matter gay, straight, or bi / Lesbian, transgendered life / I'm on the right track baby / I was born to survive." A mind-boggling 40 million people have watched the online superstar's video.
Not long after, she posted a photo of herself in a T-shirt that read "Best Gay Cousin Ever" and many fans took her posts as a sign that the YouTube star was coming out.
And after days of speculation, JoJo finally confirmed that she was indeed coming out. The 17-year-old explained in an Instagram video that while she doesn't feel ready to label herself yet, she is the "happiest she's ever been."
The announcement was met with overwhelming positivity from fans, family, and friends alike. Major support also came from celebrities including, Lil Nas X, Ellen DeGeneres, and Kim Kardashian.
JoJo first became known when she landed a lead role as a contestant on Dance Moms in 2015, and since rose to fame among pre-teens and children across all social media platforms, amassing a large follower base of 42 million. But as one of the most popular teen's entertainers in the world, this latest news outraged a number of conservative parents.
Among the homophobic comments under her Instagram post, one user wrote: "My daughter will never watch you again."
But JoJo Siwa had the perfect one-word response ready for this user: "Okay!"
The influencer has every reason to be unbothered about such hateful comments, as many people have praised her for being a queer role model to children and teens going forward.
Among them was Abby Lee Miller, her former dance coach, who called Jojo "a shining example for the kids out there to live their BEST lives each and every day."
"There are lgbt kids that watch her videos that may have felt so alone with their identity and seeing the person they look up to coming out makes them feel safer and more comfortable with themselves," a popular account tweeted.
"I think a lot of people are afraid of being different, but that's something we should never, ever be afraid of. That's something we should be proud of and we should celebrate," JoJo said in her video.
Cover photo: IMAGO / ZUMA Wire