Instagram model Eva Padlock is now flaunting her sexy style on another app too!
Spain - Model Eva Padlock typically caters to her one million Instagram followers, but her recent expansion to TikTok has made her advertising prowess unstoppable.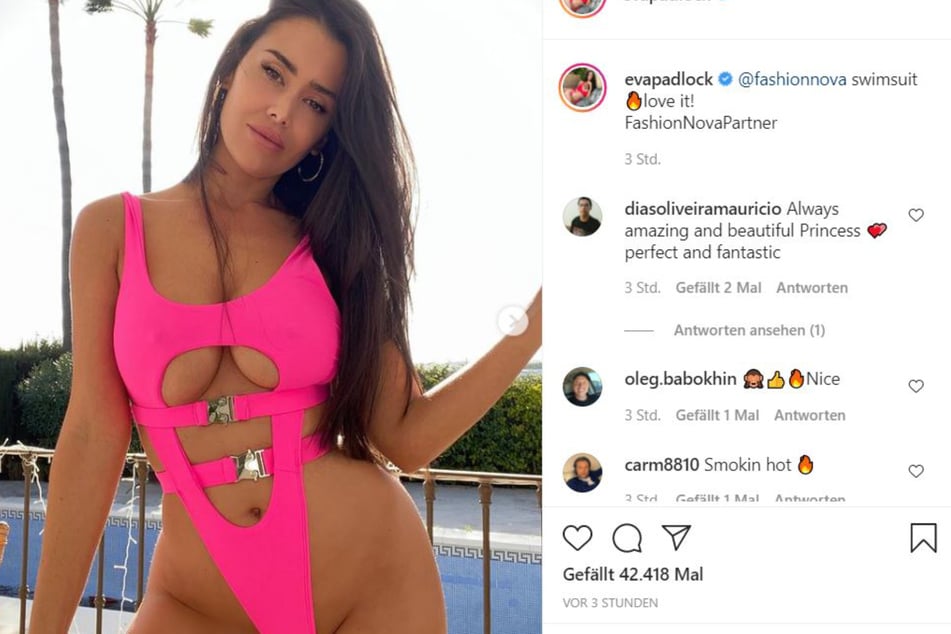 The sexy Spanish model (36) has long branded herself as a Fashion Nova Partner on her Instagram and is now using a different social media platform to take her image to new heights.
The TikTok newbie only joined the platform in February. Her first handful of videos showed off her more playful side as they featured some sensual dance moves instead of branded products.
But in her latest two clips, it appeared that she's kicked up her promotion for the fashion brand to her 35,000 new followers.
"Loving my Fashion Nova skirt set," she wrote in her new video.
Fashion Nova is a US-based retail company that has built an empire entirely on Instagram and manufactures most of its inexpensive clothes in LA. They came under fire from the Department of Labor in 2019 for severely underpaying their factory workers, but have maintained their huge following.
Rapper Cardi B promoted a successful line with the brand in 2018 that sold out its clothing in seconds.
Fashionistas and Eva's loyal Instagram fanbase won't be left in the dust. She is also still sticking to her classic photos on Instagram.
On Wednesday, she posted a series of poolside photos in a hot pink swimsuit, which got her 65,000 likes within 24 hours!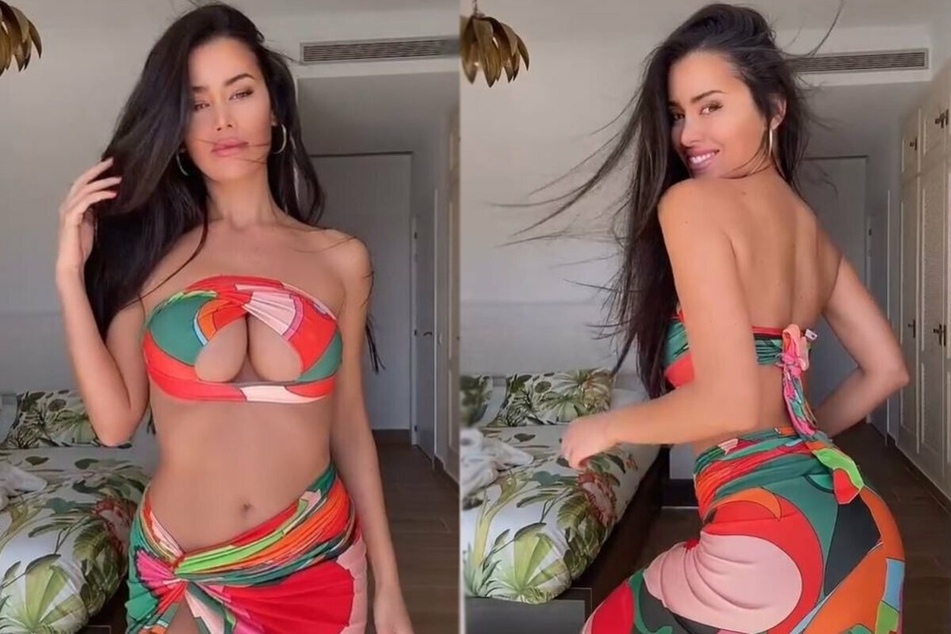 Eva Padlock is now running both social media accounts
Eva's admirers don't seem to mind switching between the social media accounts. Her new TikTok vids have gained her just as much praise despite adding the advertising to her dance moves.
"You're a dream come true," commented one TikToker. "Animal print, wow!" admired another about the clothes she flaunted.
Proving their loyalty on any platform, one fan summed it up: "Definitely my favorite social media girl by far!"
Cover photo: Instagram/Screenshot/evapadlock (collage)