Mia Khalifa hates this fan's message and shares her devastating reply
Austin, Texas - She used to be a porn star and was even explicitly targeted by Isis at one point. Influencer Mia Khalifa has had to deal with a lot in her young life and she doesn't tolerate any BS, as one of her "fans" found out.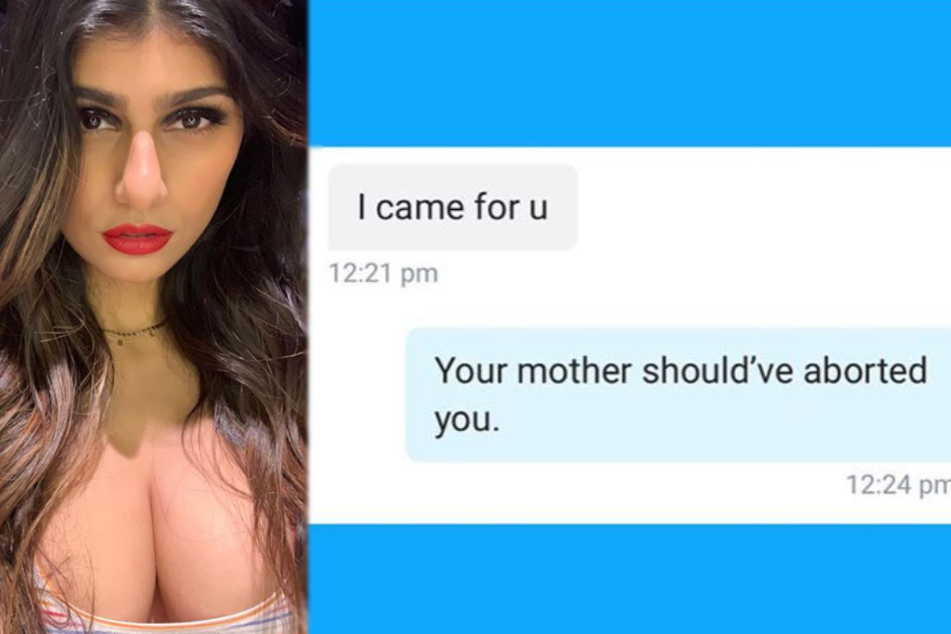 On Friday, the 27-year-old took to Instagram and posed in only black lingerie, a hat and white boots in the middle of a desert.
But that seductive photo wasn't all she posted. Khalifa had a little surprise in stock and added a second picture image, which was anything but sexy!
Instead, it was a screenshot from her Only Fans account, a platform on which subscribers can see a bit more of her, in exchange for a fee. 
On there, a "fan" had sent her a disgusting message: "I came for u".
Khalifa clearly didn't take kindly to the unwanted newsflash and she had a devastating come-back prepared: "Your mother should've aborted you."
That wasn't the first time that the ex-porn star reacted angrily to a follower's message. Khalifa, who also went by the name Mia Callista, often fights fire with fire when it comes to offensive comments.
Followers of Mia Khalifa are divided
Not all of her 21.8 million subscribers were understanding when it came to Khalifa's rather rude response.
One of them wrote that she should have expected feedback like this. Another user seemed amused: "Oh the irony , omfg". 
"Why are you mad? Isn't that why you made an of [Only Fans]?", a third one wondered.
But of course, Mia Khalifa also got tons of encouragement. Alongside her over 800,000 likes for the post, many of the comments were supportive and took her side.
Either way, she obviously has no intention of backing down when it comes to users crossing the line.
Cover photo: Instagram/Screenshots/miakhalifa