Popular mommy blogger Heather Armstrong has passed away
Salt Lake City, Utah - Popular influencer Heather Armstrong tragically passed away on Tuesday at just 47 years old.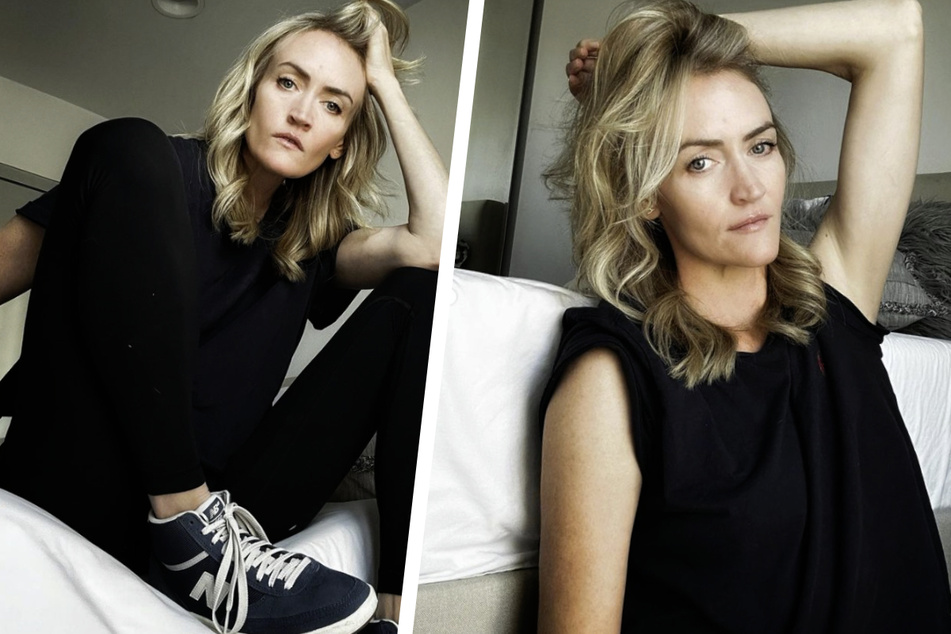 The news was shared by relatives on Thursday via Armstrong's Instagram page.
"Heather Brooke Hamilton aka Heather B. Armstrong aka dooce aka love of my life," the caption read. "July 19, 1975 - May 9, 2023. 'It takes an ocean not to break.' Hold your loved ones close and love everyone else."
Armstrong was found by her boyfriend, Pete Ashdown, who told the Associated Press that she died by suicide.
The 47-year-old was known on Instagram under her blogger name "Dooce," where she was followed by nearly 60,000 people.
Armstrong gave her followers intimate insights into her life as a mother of two, and she was open about her battles with depression and alcoholism on her website and social media pages.

From tips on raising children to refreshingly honest depictions of everyday family life, she was able to inspire thousands with her work.
Her immense popularity led her to be crowned "the queen of the mommy bloggers" by The New York Times.
Heather Armstrong honored by fans and celebrity colleagues
Dooce's last post on Instagram received more than 20,000 likes, with many sharing their shock at her passing as fans and celebrities alike gave their condolences.
"May you rest in peace, Heather, thank you for all the positive influence you've had in this world. ❤️❤️❤️," designer and blogger Sarah Tyau wrote.
The Pioneer Woman star Ree Drummond commented, "My heart is breaking."
Cooking influencer Luisa Weiss also expressed her condolences, writing, "She paved the way for women writing online... I'm so desperately sad for her beloved children. And for her mom. And for all who loved her."
If you or someone you know need help, please contact the 24-hour National Suicide Prevention Hotline by calling or texting 988 for free and confidential support. You can also text "HOME" to 741741 anytime for the Crisis Text Line and access to live, trained crisis counselors.
Cover photo: Collage: Screenshot/Instagram/dooce