Sexy army vet strikes back against cancer and her ex with hot combat-themed revenge
San Bernardino, California - A badass babe not only beat cancer – but after an ex called her "too skinny" post-recovery, she became one of the internet's hottest models.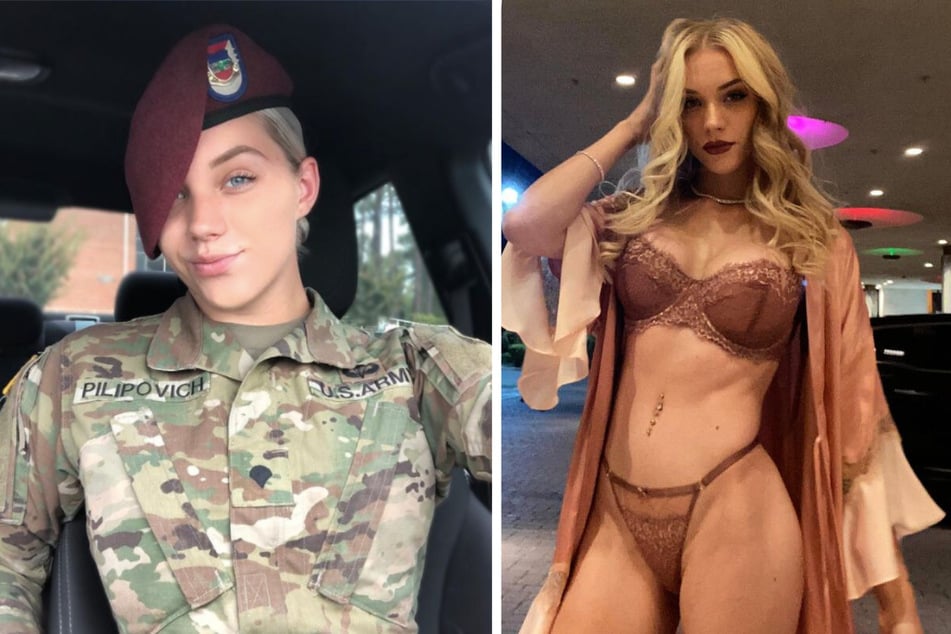 When Stephanie Pilipovich graduated from school in 2017, she couldn't wait to start pursuing her dream as a military paratrooper.
But her career in the Armed Forces was short-lived when she was given a devastating diagnosis just 18 months later.
In April 2018, she found out she had bladder cancer. The 23-year-old had been plagued with urinary tract infections on-and-off for six months, but the serious diagnosis was unexpected.

"I was so scared but also a little relieved to finally have some answers after suffering for six months," she told the Daily Star.
Fortunately, her cancer hadn't spread and only affected the surface layer of her bladder, so the tumor was able to be surgically removed.
Her recovery went smoothly without the need for chemotherapy, yet Stephanie struggled with other changes in her life afterward.

The blonde's weight dropped drastically from her previously muscular physique, as she didn't have the strength to go to the gym post-surgery. The change didn't sit well with her then-boyfriend.
"He told me I was too skinny and needed to put on some weight, and I found out he was repeatedly cheating on with me with other people who were more his type."
Stephanie was hit again with another diagnosis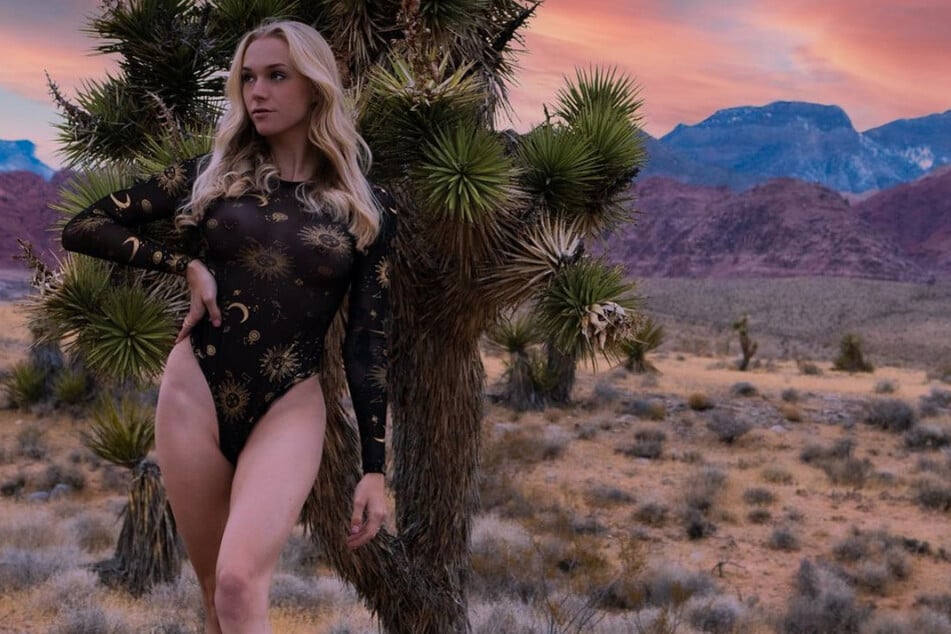 Luckily, the influencer broke things off with her ex-partner and was soon able to get back to the gym.

"It took me some time but after making a good physical recovery from surgery I took up weightlifting to build up my physical and mental resilience," she said.
Unfortunately, Stephanie received bad news once again: She was diagnosed with hyperthyroidism, an overactive immune condition that made it difficult to gain weight.
As a result, she had to retire early from the army, and give up on a lifelong dream.
"I wanted to make the military my whole life. This was where I thought I would belong forever," she said. "When I had to leave, I went back into a state of deep depression."
After taking some time to reflect, Stephanie found a new passion - and her success went through the roof!

Today she's raking in the big bucks on OnlyFans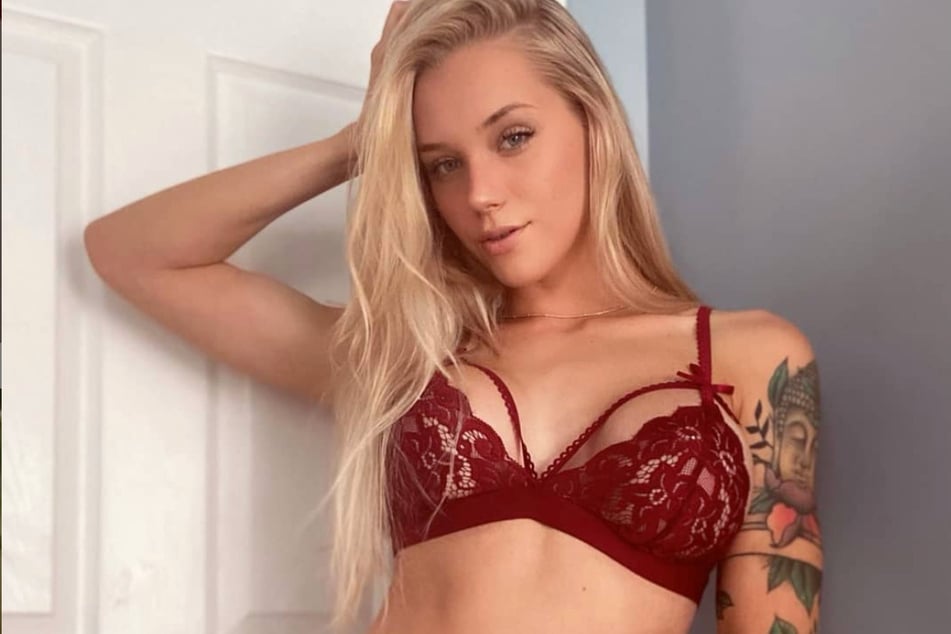 In September 2020, Stephanie started an OnlyFans account and began growing her following on Instagram with sexy military-themed shoots.
Not only is she having fun modeling, she has over 50 thousand followers – and her new job pays pretty darn well.
These days, instead of jumping out of planes, she's using her new career to fuel her desire for an adrenaline rush.
"Modelling takes a different kind of bravery from my army days," she explained. "In a way it is much more frightening putting my true self out there."
Still, the now successful influencer wouldn't trade her journey for anything.
"I have risen above my demons and I am thankful for the life I have," Stephanie said.
The army vet hopes to inspire those who have hit a low point to keep going: "As dark as it may seem sometimes, I know that if I am able to make it through, then others can as well."
Cover photo: Collage: Instagram/Screenshot/thestephaniestarlight