Viking Barbie goes Brazilian: Instagram model shows off her latest trim
Los Angeles, California - Did Instagram model Viking Barbie get a Brazilian wax job? In her latest posts, the blonde bombshell shows off an intimate trim.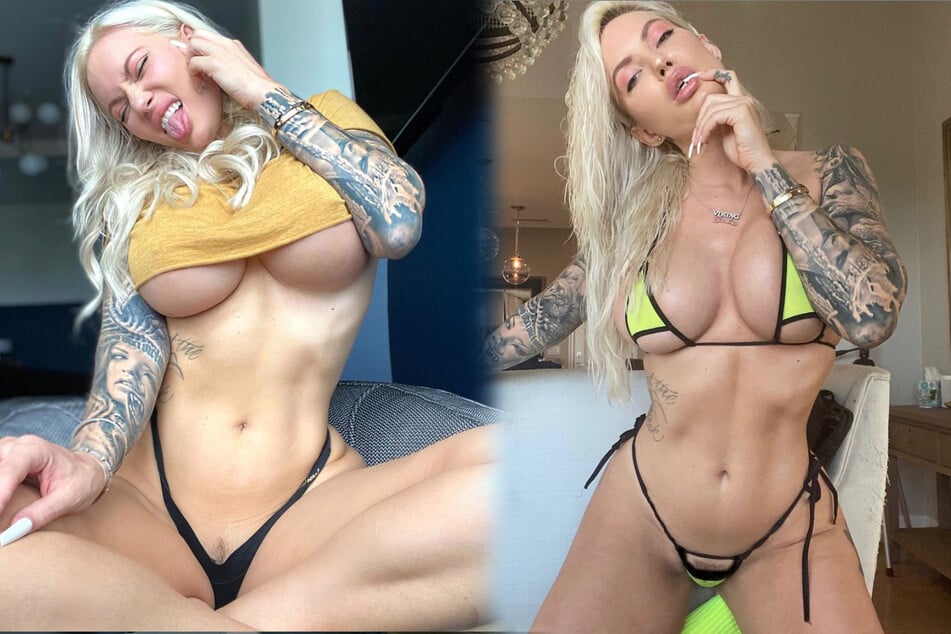 The 35-year-old Kayleigh Swenson - better known under her username Viking Barbie - just can't stop showing off her body in the most scandalously tight outfits on her Instagram account - and her fans are loving her for it.
Just recently, she posted a new picture of herself in a neon green micro-bikini that barely even covered the parts it's supposed to be covering.
And for this sexy snapshot, she didn't just get more than 138,000 likes, but also an interesting question from a curious user: "Did you shave?" 
This obviously refers to a very particular type of shave, since Viking Barbie's pubic hair is often a subject of discussion for her followers. 
The model's answer followed promptly and consisted of only five letters: "No, lol!" But her very carefully styled hair that peeks out from under her skimpy outfits tells a different story.
Fans are enthusiastic about Viking Barbie
About the pubic hair of a 35-year-old may seem absurd at first, but Viking Barbie's fans are a dedicated bunch her 7.4 million subscribers would take any opportunity to discuss their favorite star.

Under her post, she asked her fans to "describe this pic in 1 word" and the reactions were "hot", "wow" or "tasty".
Cover photo: instagram.com/viking.barbie