Viking Barbie is back and this time, she's got a fluffy guest star with her!
Los Angeles, California - There's nothing cuter than a shaggy dog – unless, of course, you also add Viking Barbie into the mix!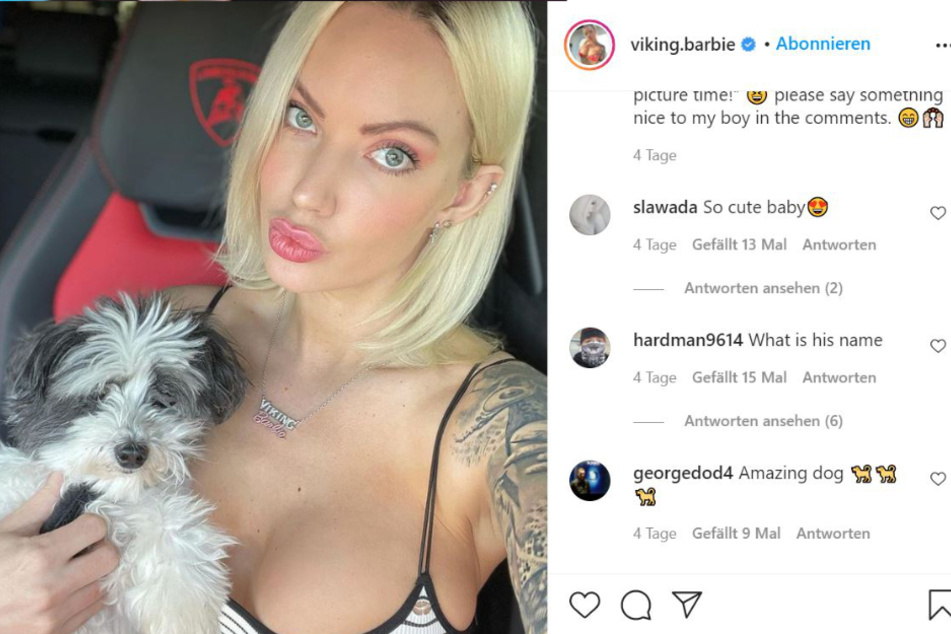 Quite a few of the influencer's 8.8 million admirers would love to switch places with the dog in one of her recent posts.
That's because the blonde is clutching the tiny pooch tightly to her chests while sitting in the car.
In the pics Viking Barbie, flaunted her curves but left the (imaginary) commentary to her canine companion:
"He's like "mom!! Can we please go to the park now? I'm over picture time!" please say something nice to my boy in the comments."
And sure enough, the model's followers did exactly what she asked of them.
Most showered the shaggy gray-and-white pup with love, though some couldn't resist extending the compliment's to the owner as well: "Your so cute just like your mommy!"
With over 158,000 likes, it's fair to say Viking Barbie's guest star got a big reception from her followers.
It's not clear if the dog in these pictures really belongs to her or if this is just a one-time cameo, for extra cuteness points.
In any case the scruffy pooch is nowhere to be seen in her more recent posts, which are back to focusing on her amazing curves.
Cover photo: Instagram/Screenshots/viking.barbie