Violet Summers wants to know if her dress should be shorter
Las Vegas, Nevada - Adult model Violet Summers decided to show off her latest outfit on Instagram. But this little black dress barely covers her backside – and she thinks it should be even shorter!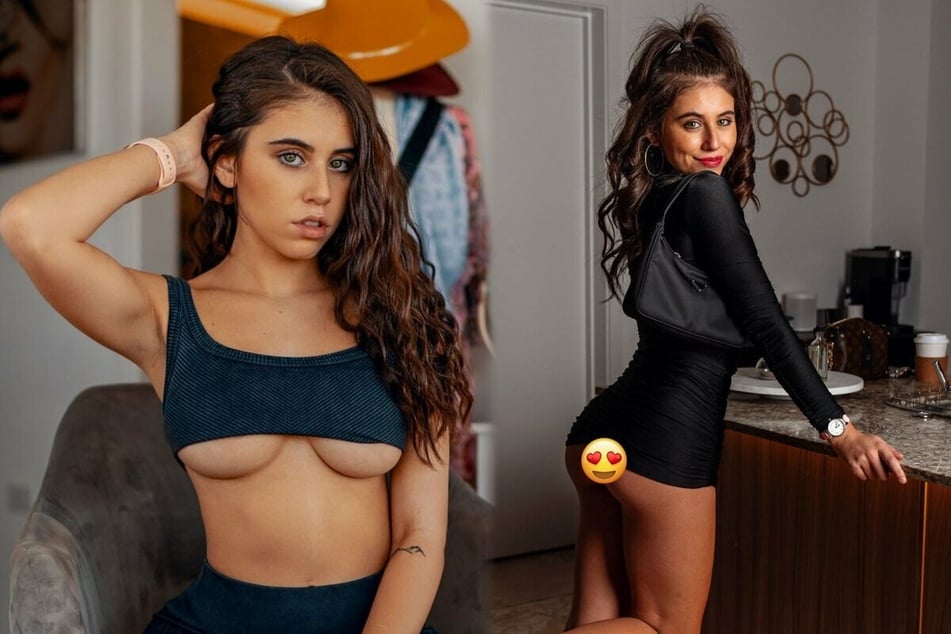 A little black dress is a classic fashion staple for most women. But the 21-year-old Violet pushes this classic look to a sexy extreme in her latest Instagram post.
In the snapshot, the hem of her dress doesn't end at her thigh or even below her butt. No, the fabric only covers the upper half of her shapely behind, the rest of her backside is bare.
Violet looks like she's ready to go out, with her bag thrown over her shoulder as she smiles into the camera. Her caption is both provocative and flippant: "Ready to go out to dinner, do you think this dress is ok, I think it could be shorter."
Knowing her many devoted fans, no one is likely to be contradicting her anytime soon!
Instagram fans are excited about Violet Summer's short dress
The brunette beauty's picture of her little black dinner dress already has more than 313,000 likes from her 10.7 million Instagram followers.
And there are almost 6,500 comments from enthusiastic fans. Most fans send heaps of heart emojis. But a few fans answer her cheeky question: "Omg, it's too long." Another fan hopes that wherever she's going to dinner has "warm seats."
Of course, Violet has been showing off more than just her little black dress on Instagram and OnlyFans, so there's plenty of warmth to go around for all her subscribers.
Cover photo: instagram.com/violets.tv