Fit mom poses in bikini, but something bothers her fans
Gold Coast, Australia - Mom blogger and fitness guru Tammy Hembrow loves to pose in skimpy bikinis and share them with her 11.9 million followers on Instagram. But one detail in her latest post caused some concern.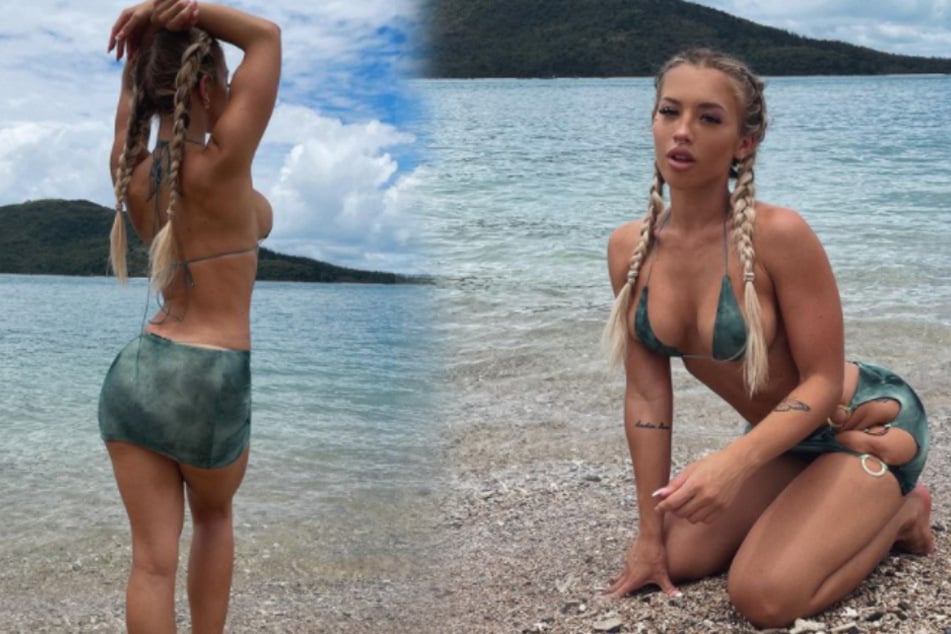 The coronavirus has been brought under control in Australia, which means more people get away from home and travel. That means Tammy had the opportunity to treat herself to some beach time while it's summer Down Under.
The 26-year-old posted a few snaps from her mini-vacation to Hamilton Island, Queensland, and in one of the pictures, the mother-of-two is sitting on a rocky beach, showing off a green bikini.
The bikini bottoms almost look like a miniskirt, but appear to be fastened together with metal rings on the side. The rings really look like they are digging into the bloggers skin.
Though lots of fans gushed over the blonde beauty with words of praise and heart emojis, a few were worried about the painful-looking outfit. "Ouch" commented one. And another wrote "But that skirt looks like it hurts."
Other commenters suggested that the skirt might not be the only painful thing in the shot. "How are the knees?" one asked with concern, noting that Tammy was kneeling on a beach covered in pebbles and broken seashells.
Tammy didn't reveal whether the bathing suit or the beach were painful but wrote in the post description: "It's okay to lose yourself from time to time."
Cover photo: screenshot/instagram/tammyhembrow