Instagram deleted Julia Rose's page, but she's back with a vengeance!
Los Angeles, California - Fans have been looking in vain for adult model Julia Rose's Instagram page.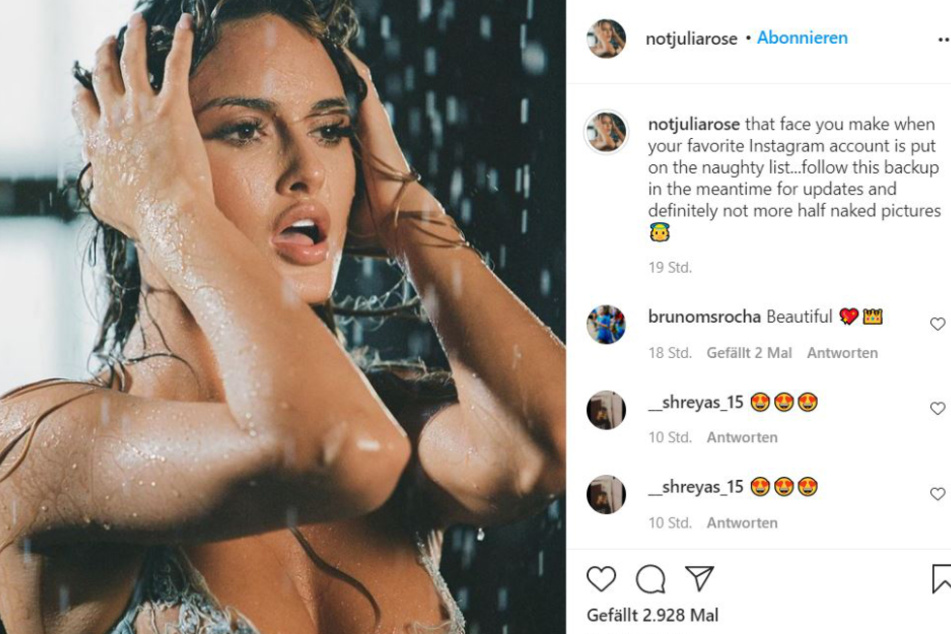 It looks like Instagram has finally had enough of the exhibitionist beauty constantly violating the guidelines on nudity.
Julia Rose always managed to show a lot more skin than the social media platform usually allows, mostly with the help of strategically placed stickers and see-through outfits.
She still occasionally had her posts deleted, but the Los Angeles-based model's profile survived – until now. It seems that Instagram finally put its foot down over Christmas and banned her account.
But Julia reacted in exactly the way her fans have come to expect from her. On Monday, she simply set up a new page, ironically called notjuliarose. Her first post shows her as daring as can be: half naked in the shower.
She also asked her fans to follow this new page: "That face you make when your favorite Instagram account is put on the naughty list...follow this backup in the meantime for updates and definitely not more half naked pictures"
Julia Rose is not taking NO for an answer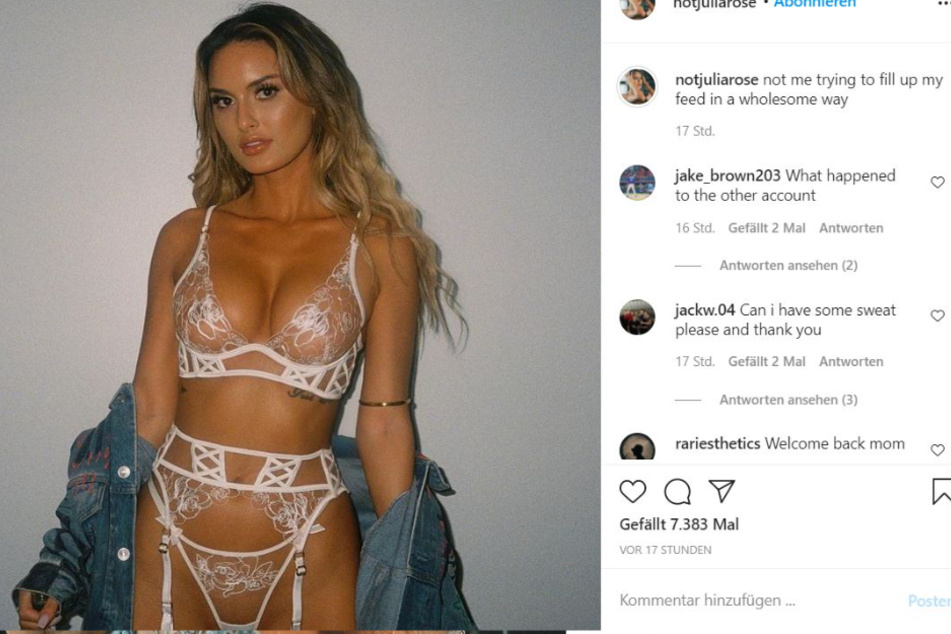 A little later, the Californian posted three more pictures that showed her half-naked, of course.
To top it all off, Julia's new bio reads: "Just a wholesome girl who loves wearing clothes," along with angel emoji.
It seems Julia Rose has no intention of changing, not matter the consequences. However, it will probably take a while until the model has millions of subscribers again.
So far she, only has 28,000 of her followers back. At leas her Twitter account is still intact, along with all of its 608,000 followers who get to see a lot more of her, due to Twitter's more permissive terms of use.
It remains to be seen whether Instagram will pull the plug on the new account too sooner or later.
Cover photo: Instagram/Screenshots/notjuliarose