Instagram introduces new policies to protect underage users from creepy adults
Menlo Park, California - Facebook-owned Instagram has introduced a myriad of measures to keep its young users safe on the social platform, including limiting interactions such as DMs between adults and people under 18.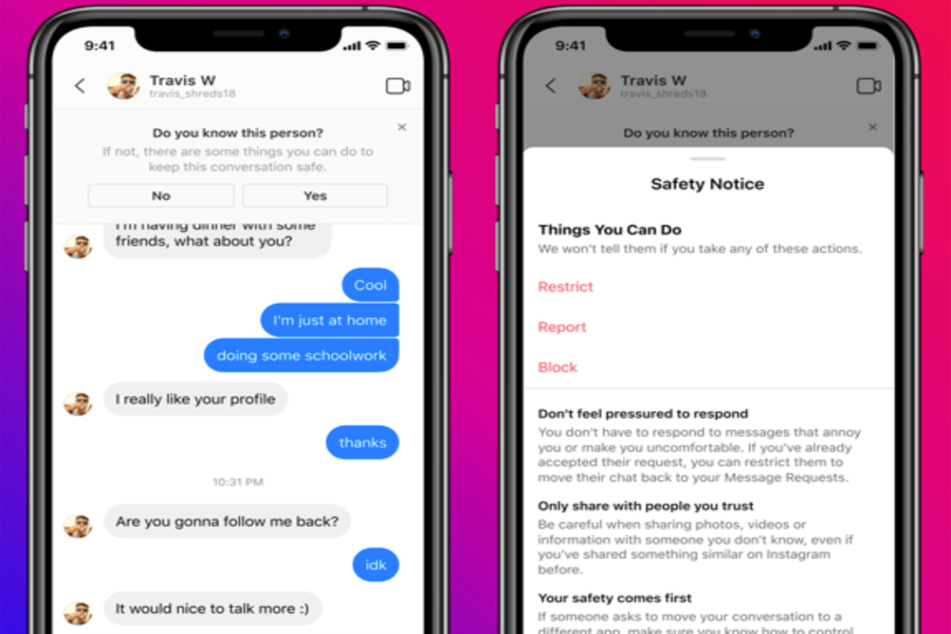 The new policy will no longer allow adults to direct message minors who don't follow them, the company announced this week.
Instead, adults will from now on receive a notification reading, "You can't message this account unless they follow you."
Instagram added it will be introducing "safety prompts" that will notify teenagers when they interact with adults who have been "exhibiting potentially suspicious behavior."
Minors are then given the option to report or block the accounts that send unsolicited messages.
Instagram will detect shady behavior from adult users, for example, when they are sending "a large amount of friend or message requests to people under 18." The social app will also be adopting "artificial intelligence and machine learning technology," to pinpoint a user's age when they sign up.
It will also be more difficult for adult users to find underage people on the app. Adults likely won't be seeing as many teen accounts in "Suggested Users," which will prevent them from discovering teen content in "Reels or Explore."
Going forward, newly signed-up users who are under 18 will generally be encouraged to make their accounts private, and will be reminded of the "benefits of a private account."
Cover photo: Instagram/screenshot