Instagram model Anastasiya is looking for a boyfriend and the men are lining up
Moscow, Russia - The fact that Anastasiya Berthier makes thousands of followers' hearts beat faster isn't new, but her announcement that she's on the market for a boyfriend certainly is. Users are falling over themselves to put their names forward on Instagram.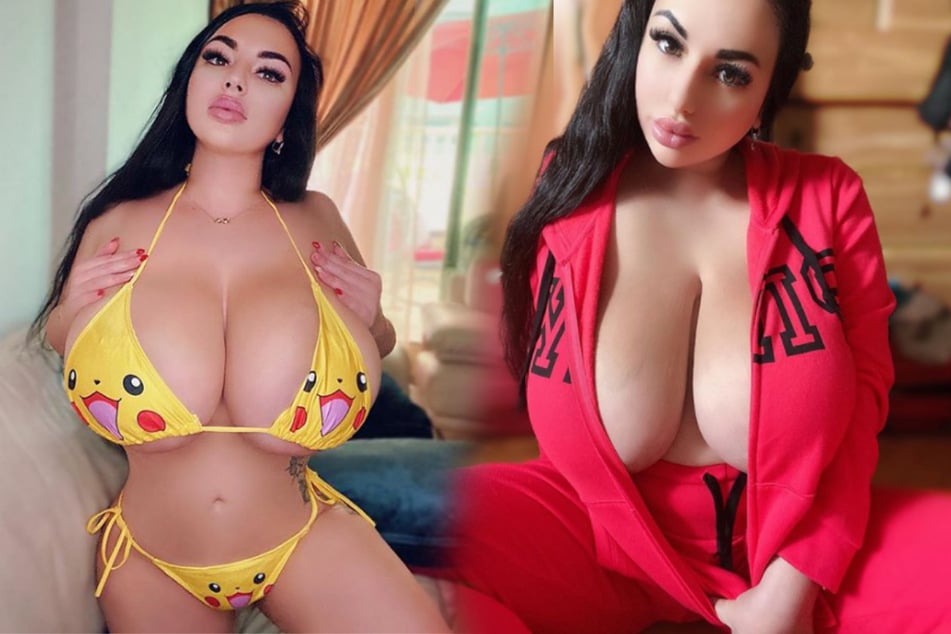 The curvaceous Russian excites her 655,000 followers on Instagram with every post.

It doesn't matter if she's in a sweat shirt, a dress, or a bikini, her followers love to see pictures of the model regardless of what she has wrapped her K-sized bust in.
Anastasiya is also a master of posing and knows how to put her best feature forward. 
Her latest post is a short video that already has 99,000 views. In it, the voluptuous vixen emerges from a pool. She stretches and sways, which really shows off her bosom, which is barely contained by a red and black bikini top.
However, it's not just the clip that gets her fans' blood pumping, the caption adds to the excitement. "I'm not trouble, I am just generally a challenge to handle," it says, followed by a purple devil emoji and a surprising statement, "Looking for a boyfriend who can do it."
This post really got Instagram users going. "I can handle it," said one fan with conviction. Another also wanted to apply for the position and wrote, "i'm down for the job.
A third would have joined applicant pool, but he is too far away, "Would love to say 'Challenge accepted,' but you live half a world away." The long-distance dilemma soon became a running theme: "I'd volunteer but we're kinda far apart. Plus you wouldn't be interested in anyone like me anyway and my location would bore you to death."
Meanwhile, others fans made it clear that they are interested in Anastasiya for two big reasons – both of which are front and center in her content.
Anastasiya may need to get a little more specific about what she's looking for in a partner if she wants to use the social media platform as a dating site.
Cover photo: Montage: Screenshots Instagram.com/Anastasiya Berthier