Instagram model posts a nude, but one small detail kicks up a storm
Tulum, Mexico - She wanted to round out the weekend with a very sensual shot. But someone got in the way of this adult model's art.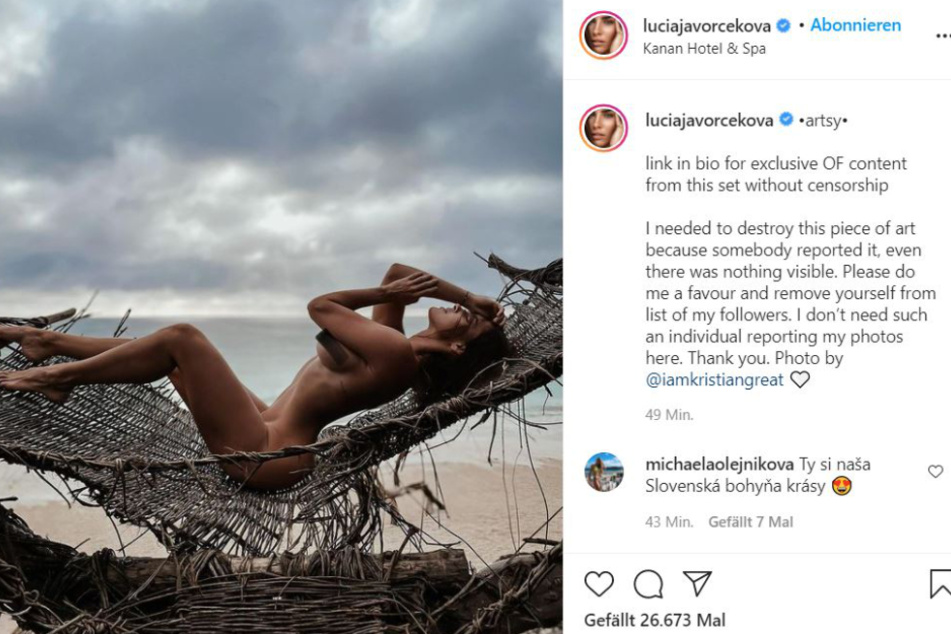 Lucia Lachkovic Javorčeková (30) posted a picture of herself laying naked on a hammock by the sea to her Instagram account on Sunday afternoon.

However, the shot, which was taken by her partner Kristian Grejtak, caused a stir minutes after it was posted.
In the post the Slovakian native, who currently lives in Tulum, Mexico, had nothing covering her curves. But only a few hours later, Lucia replaced the steamy shot with a censored version.
The new post included a black bar that covers her ample bosom. And the erotic model clearly wasn't pleased about the change she had to make.
Fans still love the art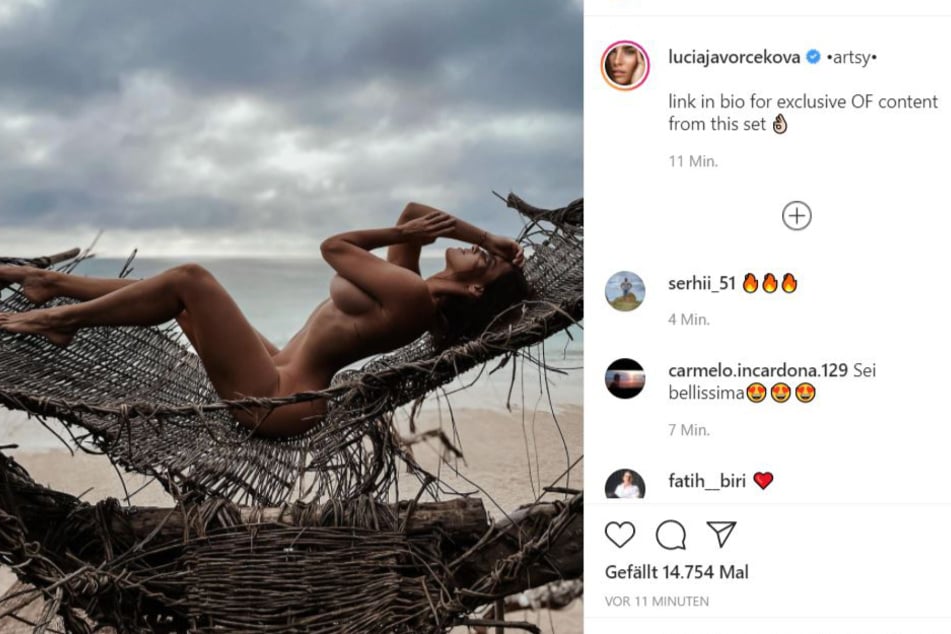 In her post she wrote: "I needed to destroy this piece of art, which is heartbreaking, because somebody reported it, even there was nothing visible. Please do me a favour and remove yourself from list of my followers. I don't need such an individual reporting my photos here. Thank you."

Lucia is absolutely correct – even though the original photo doesn't include clothing it is taken in such a way that the brunette's most intimate bits are hidden from view.
But her 1.9 million Instagram fans weren't bothered by the change.
In fact, the vast majority of them still gushed about the shot in the comments and posted tones of heart emoji. They also complemented the beauty in the comments, "incredible goddess on paradise looking phenomenal thanks a lot really spectacular view."
Her fans didn't just call her a goddess, they also tried to make her feel better about having to "destroy" her art. "Your body is an art and joy to watch," wrote one. "People have a problem...in your photos you are very beautiful, in the artistic pose...don't worry, we love you ever."
Hopefully her fans' high praises will make Lucia feel a bit better about having to censor her pic.
Cover photo: Instagram/Screenshots/luciajavorcekova