Instagram users confused by British rapper's delicious "dismemberment"
Chester, UK - It's not often that a scene of gory dismemberment can be described as delicious.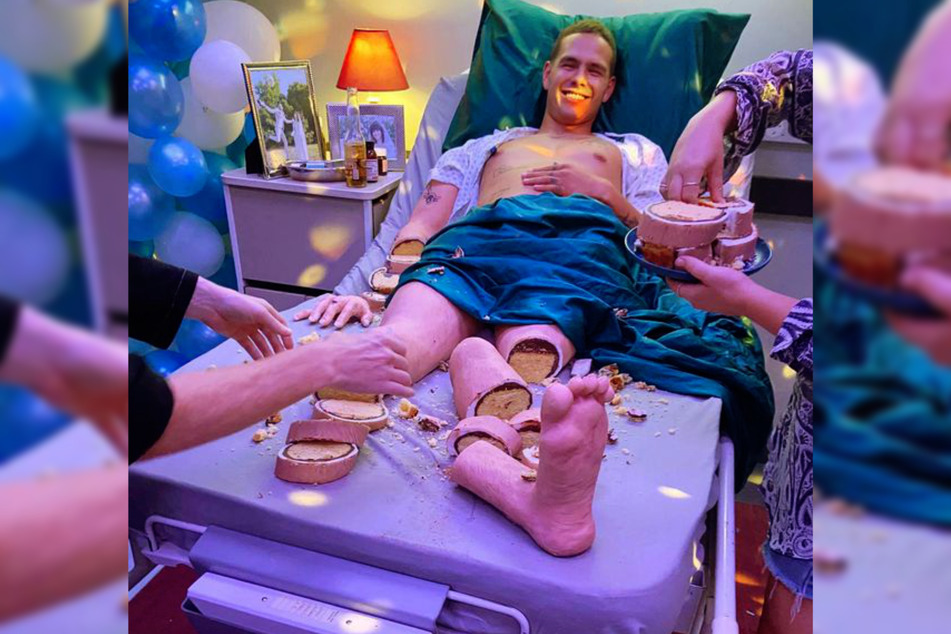 This is exactly what British rapper Slowthai achieved with this viral stunt. In photos currently doing the rounds on Instagram, he smiles at the camera from a hospital bed, while all hell breaks loose around him.
Slowthai is surrounded by people helping themselves to his arms and legs – which are in a state of disarray, to put it mildly.

That's because the 26-year-old has been chopped to pieces and his "guests" are tucking into his body parts with relish.
The grizzly scene is so convincing that more than a few social media users felt their stomachs turned – just before they started to rumble. After all, the human cake that Slowthai has been turned into still looks pretty tasty!
Instagram is both impressed and creeped out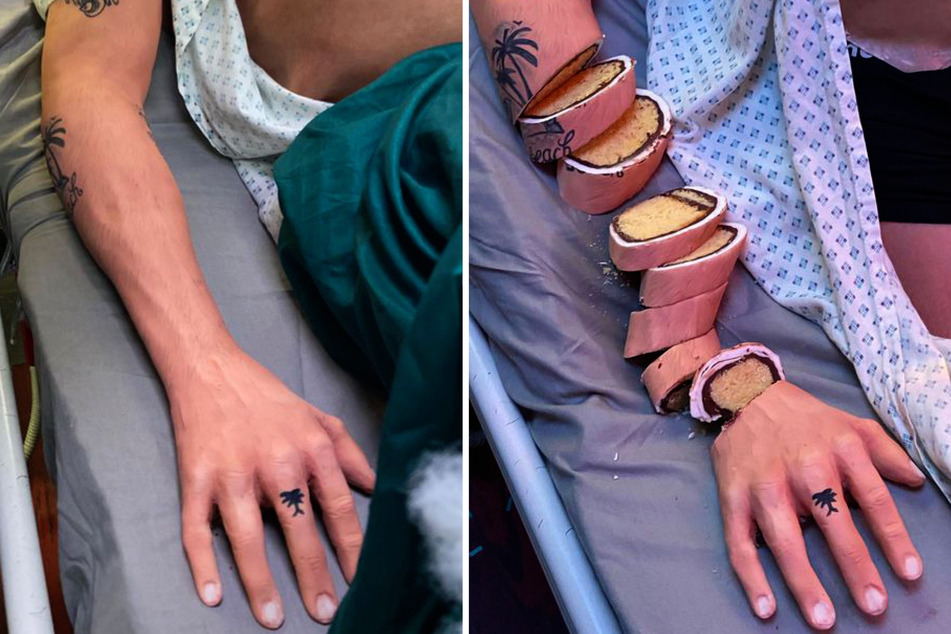 Behind this amazing illusion is a British pastry artist calling himself The Bake King, known for making cakes in every imaginable shape and size. Whether bananas, alarm clocks, or chicken fillet, his products will fool you right up to the moment you stick a fork in them.
But teaming up with the popular rapper last fall was his biggest project yet. For the music video to Feel Away, Slowthai was turned into a giant piece of pastry.
The disturbing result is a hospital room full of people devouring him at the end of the video.
After The Bake King shared a Throwback Thursday post of his work on Slowthai, users responded with lots of likes – over 21,000 – as well as some questions.
One commenter couldn't stop thinking about a detail: "Okay someone put this in my fb group and it's been bugging me where does the cake end pls explain"
"You even got the veins in his hands amazing," wrote another.
Cover photo: Collage: Instagram/Screenshot/the_bakeking