Sexy mother of three shows how little she wears underneath her tops
Internet - Wow, that's one hot mama! Adult model KBass doesn't just share Instagram pictures of herself in micro-bikinis – this sexy mom also likes to show off the panties she wears under her daily outfits.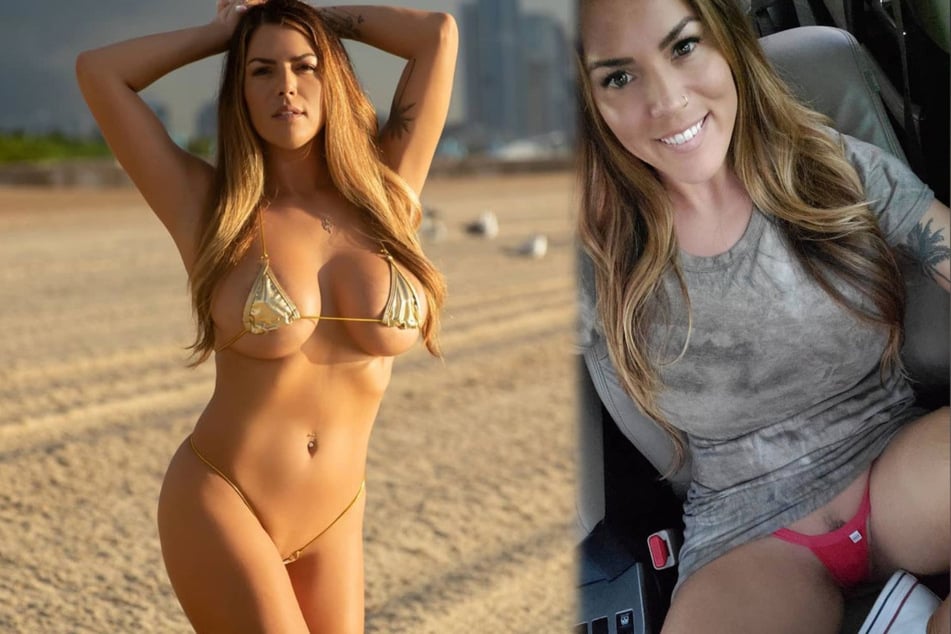 You might not know it by looking at her fit body, but this woman has already given birth to three children! But she doesn't let that or anything else stop her from being a sexy model on the internet.
The beauty known only by her pseudonym KBass currently has almost 129,000 Instagram followers, and her lucky fans love what she has to share.
Among her sexy pictures, one pattern definitely catches the eye: the brunette mom regularly posts snapshots of herself in her car, opening her thighs just wide enough to expose her panties!
These shots are especially sexy since her underwear barely manages to cover everything. Not infrequently, fans even catch a glimpse of some enticing details.
KBass shows a lot more than just her panties on Instagram
The car shots are some of the more "harmless" photos on KBass's public Instagram profile.
In other posts, she poses in tiny bikinis, in soaked and transparent tops, or in sexy Minnie Mouse costumes.
However, she's not there just to look good on her Instagram and OnlyFans channels. She also has brains.
According to her Instagram bio, KBass is studying anthropology to become a sex therapist!

Cover photo: instagram.com/kbass2.0