The M-cups are back: Leanne Crow teases her fans from her island retreat
Los Angeles, California/ Furaveri, Maldives - Adult model Leanne Crow proves that it's not just her XXL front that keeps bringing all the boys to the yard – her backside is just as impressive.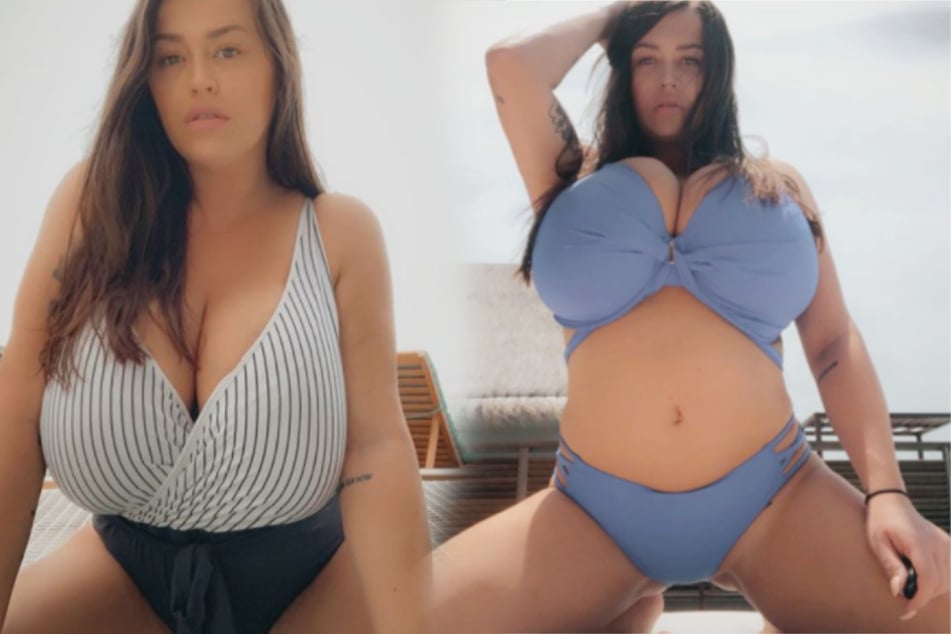 The 32-year-old recently complained bitterly about her treatment on Instagram, where here sizzling hot posts keep getting taken down.
The Brit is convinced that the platform is discriminating against her for being too well-endowed.

Thankfully, she has a large and loyal following that was there to give her plenty of support. The post has since been deleted and Leanne seems to be back on track.
The proof is in her latest snapshots, taken at a Furaveri resort in the Maldives. The voluptuous beauty is clearly enjoying herself on her vacation, showing off her backside next to a bottle of wine. She teased her fans with a suggestive question: "You arrive to a deserted island and you see this.. What you doing?"
Leanne's fans would love to join her
Users weren't slow to respond. One was desperate to be marooned alongside his favorite model: "I'm going to sink the boat I arrived in".
Another wants to get up close and personal: "Asking if she needs help lotioning."
A third went straight to the point: "Helping to repopulate the island."
However much Instagram might disapprove of Leanne's curves, others are very much ejoying the view.
Cover photo: Montage: Screenshots Instagram.com/Leanne Crow