Woman told to leave gym for wearing a sports bra!
Tennessee City, Tennessee - Julia Maren is a real fitness freak and loves to work out at the gym, but her last visit was anything but enjoyable.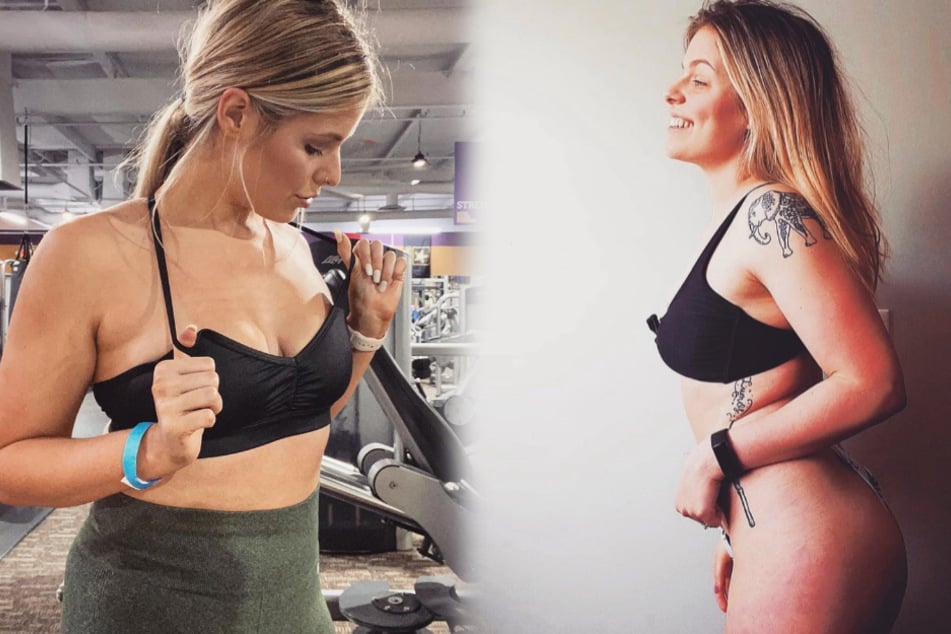 Maren was having a normal workout and wearing what she usually wears to the gym: leggings and a sports bra.
Suddenly, someone from the gym's staff interrupted the young woman and offered to get her a shirt.
"Today I was told I'd have to leave the gym if I didn't put a shirt on with no explanation. My workout was interrupted and I was told to take out my headphones for someone to tell me they could 'get me a shirt if I need one' and that if I wanted to continue my workout I had to put one on....," she wrote on Instagram.
Julia was upset because the whole experience didn't seem fair considering what other male gym goers were wearing at the time. In her post she continued to describe her anger and the situation:
"WHAT?! So you're telling me that because three inches of my waist is exposed that I'm not welcome in the gym but meanwhile f****** Chad is over there with a cutout that shows his whole nipple? Got it. Thank you for taking time out of your day to let me know that double standards and sexism still exists."
Julia raises the issue of sexism
In her post, the feminist then went into more detail on the subject of women and sexism and raised important questions: "When will we stop policing women's bodies and HOLD THE OTHER'S ACCOUNTABLE FOR SEXUALIZING THEM. And WHEN will we start ALLOWING women to feel comfortable enough in the gym to wear whatever the fuck is comfortable to them in an otherwise already uncomfortable environment?!"
A lot of Julia's followers were also angered by her experience. One user wrote: "Umm, this is totally infuriating!!!! But you totally rock. You're handling flat-out sexism with an attitude of change and perseverance, instead of just being mad but doing nothing. YOU GO GIRL!!!!"
Another commented, "That is infuriating!! I'm so mad for you girl, and mad that we have of deal with this sexism." Others asked for the name of the gym. 
Cover photo: Screenshot/Instagram/letterstoadel