Homeless man gets mind-blowing makeover before being reunited with his sister
Goiânia, Brazil - A homeless man from the Brazilian city of Goiânia received a free makeover, before getting the surprise of a lifetime.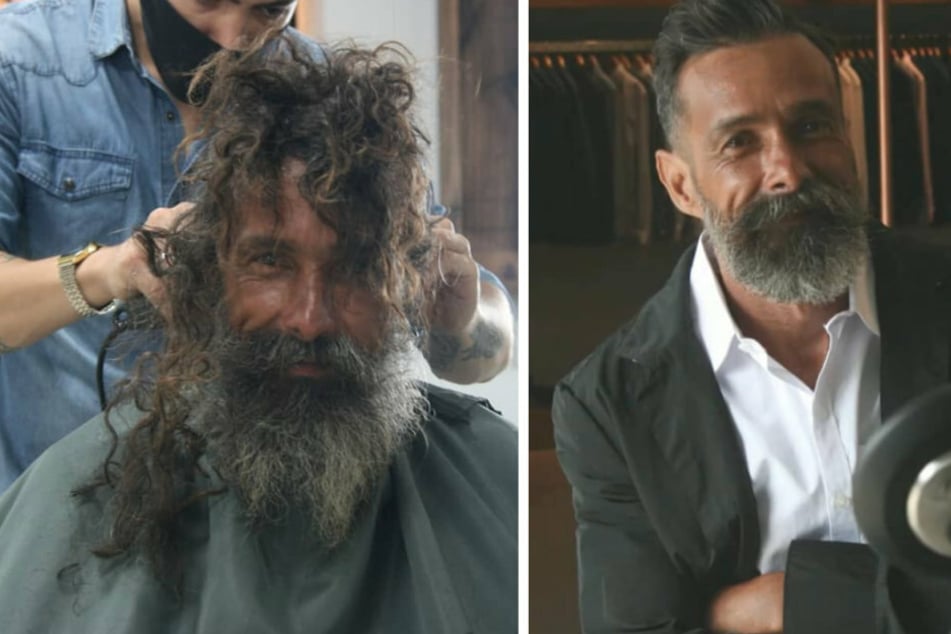 João Coelho's story sounds like something straight out of a Hollywood script. The 45-year-old had been living on the streets for three years when he decided to visit the Mariano Santos Barbearia hair salon.

According to BoredPanda, the employees first thought the man just wanted something to eat or drink. But instead, João had only one request: he asked for a razor so he could trim his beard.
Alessandro, a staff member, told the magazine that he and his team then had an idea: they offered to cut and style his hair and beard free of charge, an act of kindness which João gladly accepted. After two hours, his transformation was complete and the results were incredible!
Every staff member had contributed in some way. They even got him new clothes from the outfitter Padoo: three shirts, one pair of trousers, a blazer, as well as shoes.

When they were finished with this makeover, João was barely recognizable! After seeing the results himself, he struggled to hold back tears and thanked the stylists.

After ten years, João Coelho's sister finally finds her brother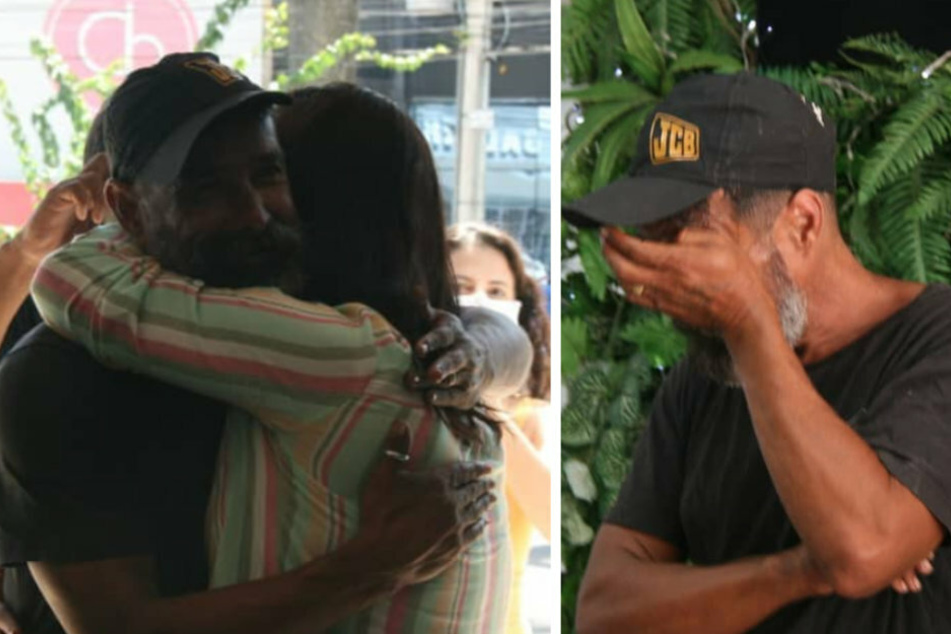 But that wasn't the end of the touching story. The pictures drew a lot of attention on the internet and it didn't take long for João's sister, Maria Coelho, to come across them.
She couldn't believe her eyes.

After not seeing her brother in ten years, she had been certain he was dead!

Maria got in touch with the hair salon to arrange a meeting as soon as possible. According to Alessandro, she even asked João to move in with her.

But João refused. "He said that on the streets, he feels free. That's why he didn't want to go home."
As to why he became homeless in the first place, the Brazilian wouldn't tell. Nevertheless, people were amazed at the man's transformation.

On Instagram, you can see João Coelho's incredible transformation
The salon also got a lot of praise for the incredible gesture, which came in spite of the serious financial difficulties caused by the coronavirus crisis.
Whether João will ever settle down in a permanent home remains uncertain. But one thing is for sure: no one will be able to take away the moments of joy he experienced, all thanks to the big-hearted strangers who helped him out.

Cover photo: Instagram/Bildmontage/padooofficial