Mother gives her son a teddy bear – when it talks, the boy bursts into tears!
Ohio, USA - A woman gave her six-year-old son a gift so special he bursts into tears.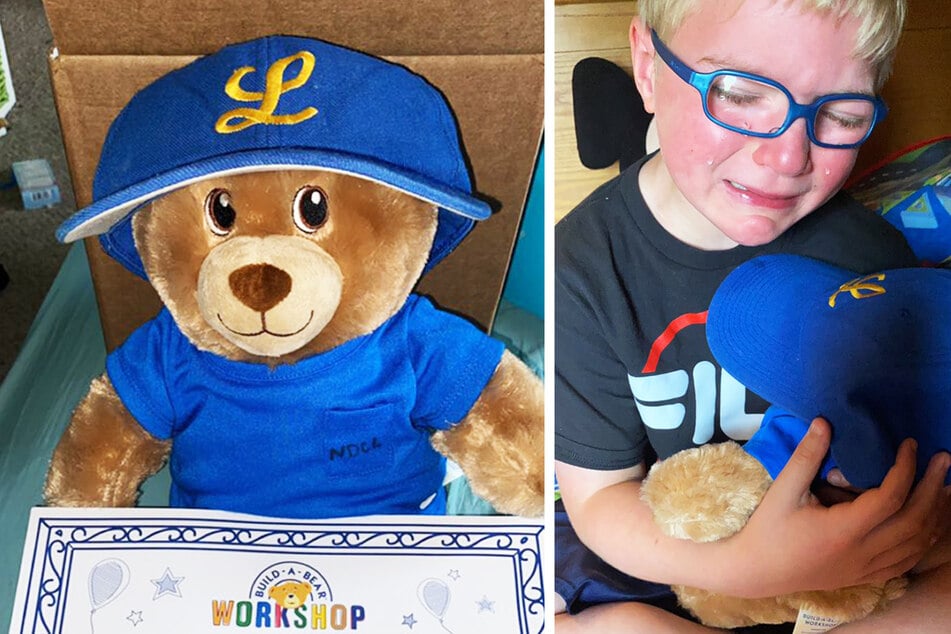 Ryan has been battling leukemia since 2018 and his mother Jessica Turpin regularly discusses his fight on Twitter. 
But this year, Ryan has had to deal with a terrible loss on top of that. In May, his beloved  grandfather, affectionately called Bubba Lou, died. Lou passed away from complications related to Covid-19. The two had been very close, and they liked to watch high school sports together, Jessica Turpin wrote on the website Storyful. 
Ryan was devastated by the tragedy and Jessica wanted to do something for her son. She knew that the six-year-old loves cuddly bears, so she decided to get him a very special one. She had it made at a Build-A-Bear shop and dressed it up in Bubba Lou's favorite sports outfit.
But she didn't just give the bear Bubba Lou's look –she also gave it his voice.
Jessica used the voicemails her father left her. She edited them into dedicated messages for Ryan and then integrated them into the toy's talking function.
In the video posted by his mother, Ryan is already crying when he meets Bubba Lou Bear. His mom tells him that the bear was born on the same day that his grandfather died.
Then Ryan gives the bear a squeeze and hears the message from his grandfather.
Ryan meets Bubba Lou Bear
The boy thanks his grandpa while hugging the bear close and says, "I think about you all the time and I have to cry because I miss you so much." Ryan and Bubba Lou's emotional story is enough to bring a tear to anyone's eye. 
Cover photo: Montage: Screenshots/Twitter/Cle23_jessica (2)