Paw and order: Texas lawyer appears as a cat on Zoom hearing
Presidio, Texas – This Texas attorney had a big problem when he logged on to an important Zoom hearing on Tuesday...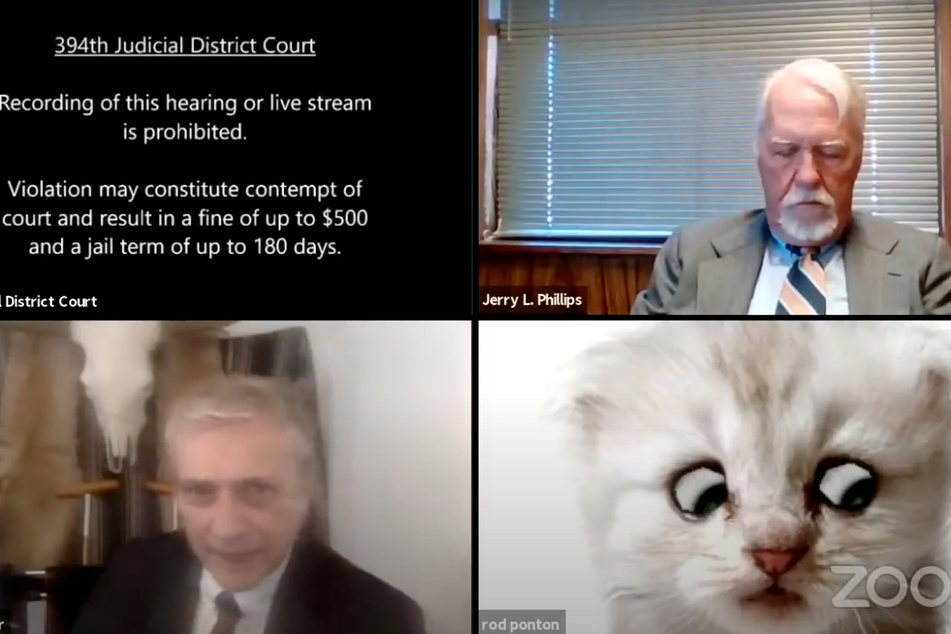 By now, most professionals are practiced in the art of virtual conferencing. The pandemic has taught even the least tech-savvy people how to mute and unmute their microphones, as well as turn their cameras on and off. However, Zoom's special features remain a challenge – especially the filter option.

That's what happened to Presidio County attorney Ron Ponton on Tuesday. He was scheduled to join an online hearing on a civil forfeiture case, Texas Monthly reported. But instead of entering the hearing in his human form, he appeared as a cat.
It seems Ponton had a filter on when he logged in to the meeting. The white fluff ball looked mortified when it realized the mistake.
It was unclear how the mishap occurred. Ponton was using his assistant's computer, but she said she didn't recall activating the cat filter or allowing her child to use her Zoom account.
The attorney tried to power through regardless: "I'm prepared to go forward with it," Ponton clarified. "I'm here live; I'm not a cat," he added, a line which will be hard to beat anytime soon.
Presiding Judge Roy Ferguson and Ponton's assistant walked him through the steps to turn off the filter. Miraculously, the other members of the call managed to keep a straight face throughout the proceedings.
After the hearing, Ponton said he was glad his embarrassing incident provided some laughter in tough times: "If the country can have a chuckle at my expense today, I'll accept it, because we've all been going through a stressful time. I just don't want to repeat it on a frequent basis."
Judge Ferguson shared the story and praised the professionalism of all involved. He also took to Twitter to issue a warning to other cat-torneys to make sure they turn off their filters before signing on for official hearings.
Texas has held over a million online hearings since mid-March 2020, Ferguson said, but this is likely the funniest to date.
Cover photo: Screenshot/YouTube/394th District Court of Texas