Reddit users can't stop laughing at woman's sternly-worded letter from her childhood
Internet - The things you find while cleaning up...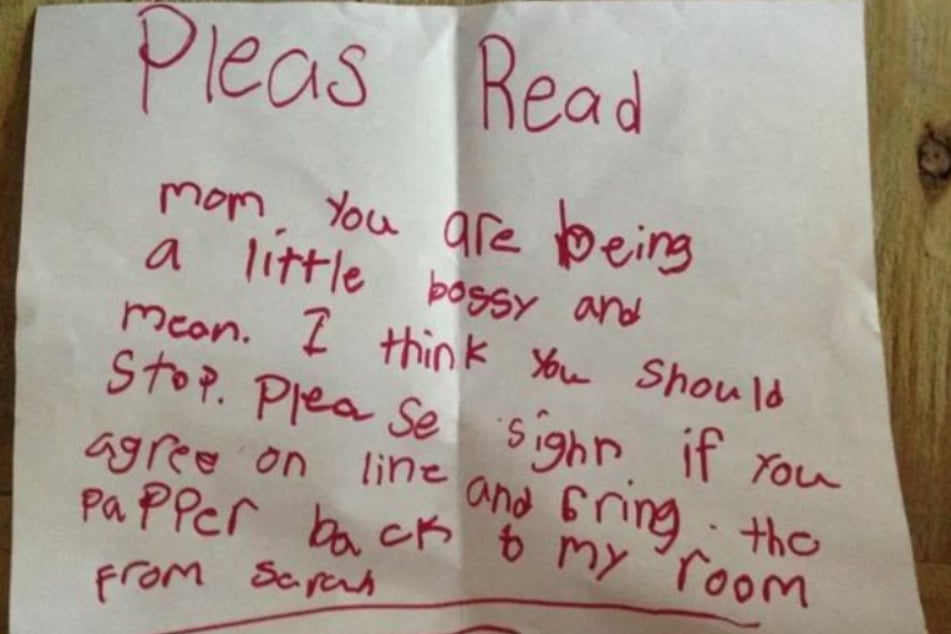 That's probably what Reddit user Sarah thought when she discovered a letter she had written to her mother at the age of seven, begging her to be nicer.

The hilarious note starts with the misspelled words "Pleas Read" and continues as a complaint: "Mom, you are being a little bossy and mean. I think you should stop."

As the letter progresses, it starts to sound more like a contract: "Please signn if you agree on line and bring the papper back to my room. From Sarah"
It seems like 7-year-old Sarah knew exactly what she wanted – and probably also how to get it.
Sarah can't remember the reason for her letter
Sarah just couldn't help herself and took a picture of the letter so she could share it on Reddit – it was just way too funny.
Within only two days, the post went through the roof and has already received more than 68,400 upvotes. It seems like it wasn't just Sarah who had a good laugh.

"I see no signature... I can imagine you sitting staring at the door waiting for the signed sheet to come sliding under, only to be constantly denied," one user commented.
"I'm 25 and living at home cause of the pandemic, can I steal this?" another jokingly asked. "Kid's going to be a lawyer. Make sure to have your response notarized," wrote a third one.
Unfortunately, Sarah can't remember what prompted her to write the sternly-worded letter.
Cover photo: Screenshot/Reddit/ sadiedoesscience