Student denied high school diploma after doing the Griddy on graduation stage
Philadelphia, Pennsylvania - A student was denied her high school diploma after she danced for joy on the graduation stage, and the video of the incident is going viral across the internet.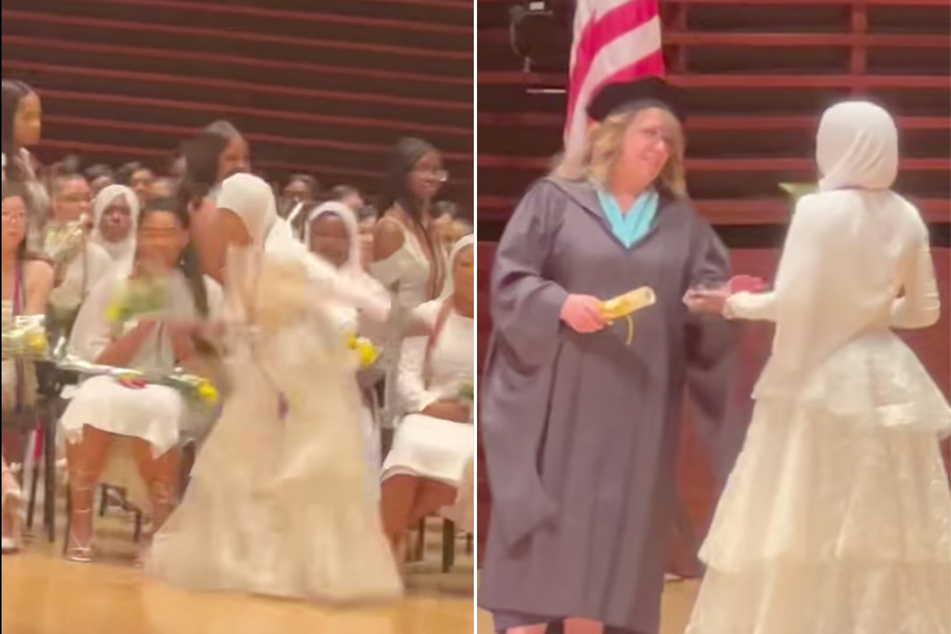 According to The Daily Beast, Philadelphia High School for Girls held their graduation ceremony on June 9.
Student Hafsa Abdul-Rahman waited as Assistant Principal Walter Myrick read through the long list of graduating seniors, with Principal Lisa Mesi handing out diplomas.
Upon hearing her name, Abdul-Rahman does a quick Griddy dance across the stage, garnering a few laughs from the audience.
As she steps up and reaches out for her diploma, Principal Mesi swats her hand away, throwing the diploma in a basket at her feet.
Abdur-Rahman's grandmother, Renée Hadiyah Reid, shared a video of the incident to Facebook, which has since gone viral on other platforms, sparking backlash from users that argue the principal should resign.
Local news station Fox 29 reported that Mesi declined three other students their diplomas that day for various reasons.
Reid says her granddaughter, who became the first woman in their family to have a high school graduation, was "humiliated" by the principal's actions, and their family's "moment of joy" was stolen. Reid also called Mesi a "coward" for having someone else deliver the diploma to Hafsa after the event.
An administrator for the school district says they "[do] not condone the withholding of earned diplomas" for cheering, and apologized to the families affected.
Cover photo: Collage: Screenshots / Facebook / Renee Hadiyah Reid