Students make their professor cry on Zoom
Orange, California - Dr. James Brown, a professor at Chapman University in Orange, Orange County, got a bit anxious when none of his students wanted to turn their cameras on for class.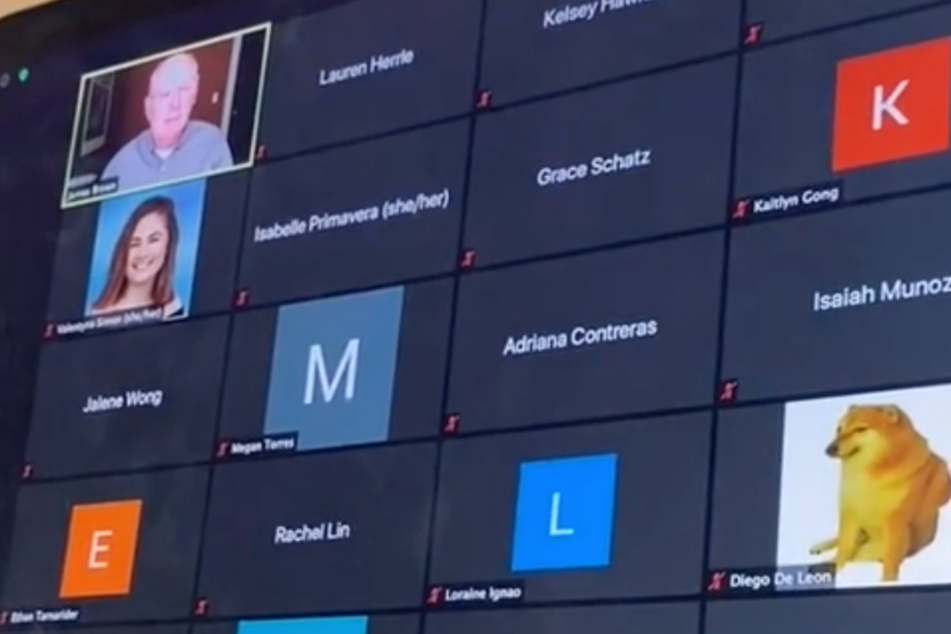 He had no idea what was going on and felt visibly alone, surrounded by blank screens.
"Is it a cool thing not to turn your camera on?" the professor asked tentatively. "I've heard that in some classes no one turns their camera on, including the instructor."
But none of his students responded to that either. He wanted to get going with the class, but poor Dr. Brown was too distracted. Trying to keep a light tone, he asked the class: "Seriously, is it my fault that you have your cameras off?"
At that, one of his students finally spoke up: "Dr. Brown, we actually kind of wanted to do something," and what followed was certainly not what the professor expected.
The cameras flashed on with thank you signs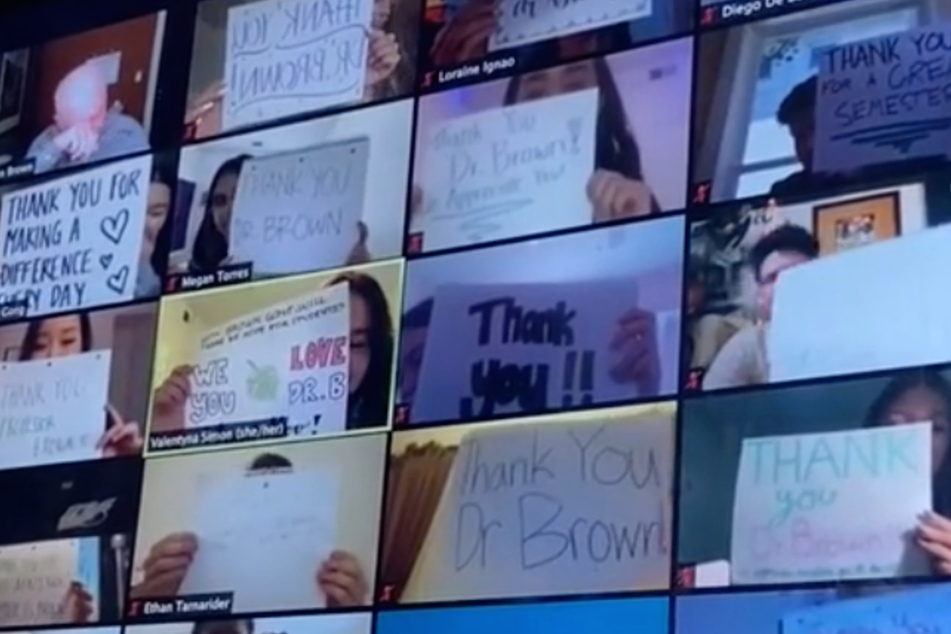 All at once, every single one of his students' cameras turned on, but instead of finally looking at their faces, Dr. Brown was greeted by notes and signs that read, "Thank you for making a difference every day," "Thanks for a great semester," or "We're glad to have you."
The beloved professor was touched and dabbed at his eyes: "Oh guys, you're making me cry, guys, thank you."
One of his students shared the heartwarming video on her TikTok account and it was has since been viewed more than 6.5 million times.
"Surprised the sweetest teacher on our last day of class," she wrote in the caption.
She and the entire class pulled off a wonderful surprise. This Zoom meeting is certainly one the popular professor won't ever forget.
Cover photo: TikTok/Screenshot/laurenherrle13