Tessica Brown speaks out on the unexpected effects of her Gorilla Glue fame
St. Bernard Parish, Louisiana - The woman who infamously tried to substitute Gorilla Glue for hairspray is grateful she found help, but also regrets sharing the now-viral video.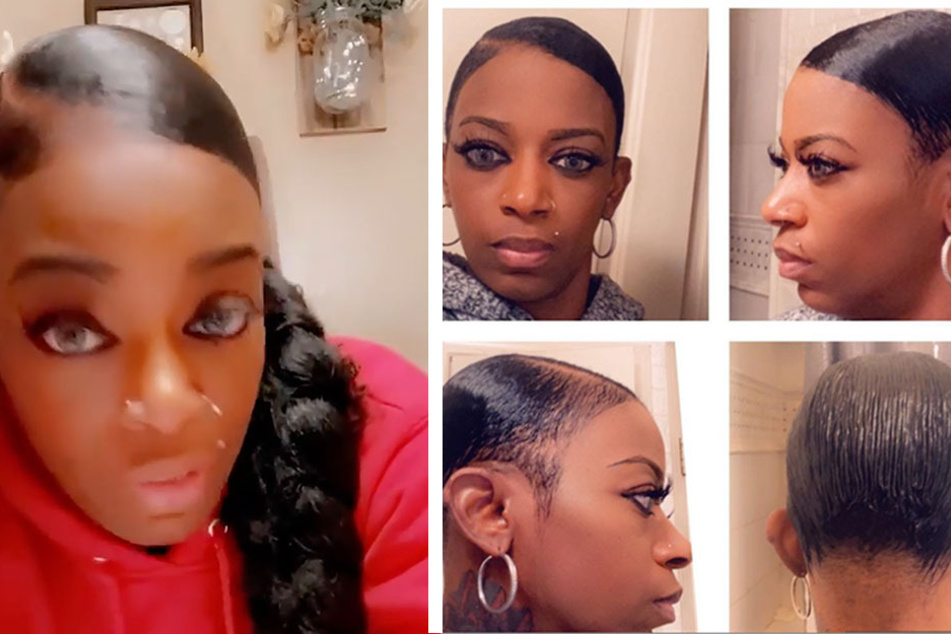 When Tessica Brown headed to TikTok and asked for help about her hard-headed situation, she was aware people were going to think she wasn't the brightest crayon in the box.

But the bullying that her and her young children faced in the days following the incident has Brown wishing she never asked the world for help.
Dealing with haters isn't something Brown takes to heart, but when it comes to her kids, it's a different story.

She tried to prepare her children for what people might say about their mom, and to let it roll off their shoulders.

But when her young daughter came home from school and all but collapsed into her arms, her heart sunk and shattered.

Brown told BET, "I asked her what was wrong and she said that the boys at school were singing the Gorilla Glue song, taunting her. She was crying uncontrollably. I stayed strong for her in that moment, but after, I went to the bathroom and cried because I'm the reason that this is happening."
Through all the noise on her social media in the days after her video went viral, one woman broke through and connected Brown with a plastic surgeon in Beverly Hills named Michael K. Obeng.

Back to basics
Dr. Obeng offered to give Brown the $12,500 surgery she needed to remove the adhesive at no cost, something Brown is extremely grateful for, telling Vox, "I'm trying to write him a letter. I think it's going to be a book by the time I'm finished."

For now, Brown says she's going to be rocking her natural hair and using only the special oil blend Dr. Obeng made for her.
Cover photo: screenshot/instagram/im_d_ollady